As an Amazon Associate, Den of Laptop earns from qualifying purchases.
Gaming laptops are just like normal laptops but with additional features like a good memory, fast running processor, superior graphics, and do not lag or hang while playing heavy games. Because gaming laptops consume a lot of power, their battery does not last long. But thanks to ever-evolving technology, now there are many gaming laptops available in the market which have batteries that can last up to 7 or more hours.
Aside from a good battery, a gaming laptop that is portable and lightweight is always a fantastic choice. It should be user-friendly and operate well even after long hours of usage. To assist you in buying the gaming laptop for you, I have researched and listed gaming laptops with best battery life for you to choose from, according to your budget and requirement.
Gaming Laptops With Best Battery Life (2023)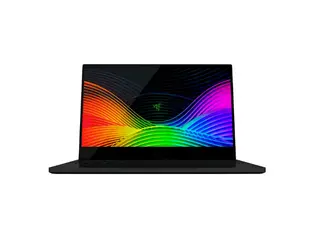 (Gaming Laptop With Best Battery Life)
Razer Blade Stealth is at the top of the list. It is incredibly lightweight, weighing only 3 pounds. Its body is made up of aluminum. Its thin and elegant design makes it easy to carry around, extremely sturdy, and scratch-resistant.
It boasts a gorgeous 13-inch touchscreen display. Its RAM is 16GB, and it comes with a storage of 512 GB SSD. It's a dream to work with and is suitable for professional and gaming use. It offers fantastic audio and four speakers, which is great for this price.
This is a gaming laptop with long battery life, lasting 11 hours after charge. However, in the case of heavy gaming, this duration may reduce. It includes a lightning-precision touchpad. It has a webcam-based facial recognition system that detects features using infrared light.
PROS
11 hrs of battery life
Amazing audio with four speakers
Aluminum body
Lightweight and travel friendly
Quad-core intel core i7 1065 G7 processor
CONS
No 4K support for external displays
The graphics on most compact laptops are compromised. The Razer Blade Stealth 13, on the other hand, features a lightweight aluminum body with outstanding graphics. Its 11-hour battery life is sufficient for any gaming laptop. The above fantastic characteristics make it a great pick.
---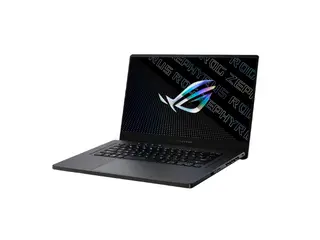 Another gaming laptop with good battery life is the Asus Rog Zephyrus G15. It has a C-type charging port and a 90-watt hour battery that provides quick charging. It is perfect for heavy gaming or any graphics-related tasks.
Talking about its other features, it comes with the windows 10 operating system, containing 24 GB of RAM and a one-terabyte hard drive. It has two-way AI noise cancellation and a smooth 165 Hz display. This gaming laptop's sound is incredible. It gives excellent RTX performance, which is extremely fast for gaming, and provides amazing graphics.
Its compact and classy design makes it one of the favorite choices for gamers. While doing my research, I was amazed by its features. It is built with a material that can withstand harsh environmental conditions, so it's built to last. Its minimal weight makes it simple to handle. It barely weighs about 4.2 pounds which is far less for RTX gaming laptops.
PROS
9 hours of battery life
Super-fast AMD Ryzen 9 processor
Excellent RTX performance
Smooth 165Hz display.
Great Speakers
The incredible features of the ASUS Rog Zephyrs laptop impressed me greatly. Because of its elegant appearance, smooth display, excellent speakers, and long-lasting battery life, I have included this laptop among my top selections for the best and longest-lasting gaming laptops.
---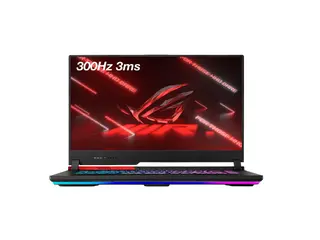 Here I am going to present my favorite gaming laptop to you. It is the best battery gaming laptop with a battery life of 10 hrs. With light tasks, a single battery can last for an entire day before needing to be recharged. With a 90-Watt-hour battery, it's an excellent laptop for gamers.
Based on the Intel Core i7 processor, it is very fast. It includes a 17-inch full HD display with a refresh rate of up to 240 Hz, so you can play games with the best details and resolution and enjoy colorful hours of entertainment. It includes 16 GB of RAM and 512 GB of SSD storage, making it a great multitasking device. It is slightly heavier than most gaming laptops, weighing 5.29 pounds, making it less portable.
The audio quality is far superior to what I had anticipated. This new ASUS Rog Strix G15 also has noise reduction, which helps it operate better. It also includes a sophisticated cooling system that prevents it from overheating. The fans keep the laptop's temperature balanced and under control.
PROS
Good battery life
Intelligent fan cooling
Perfect audio quality
Great laptop for multitasking with superior RAM and SSD
Big display with extraordinary graphics
17 inches screen
ASUS is well-known for its long-lasting gaming laptops. So, if you want a laptop with a large display, long battery life, great graphics, and enough storage, consider investing in this laptop. It provides excellent value for money and is the best option for gamers.
---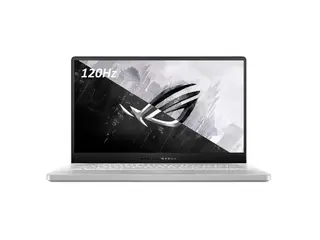 It is lightweight and has above-average battery life among many other gaming laptops. It is an energy-efficient laptop with a long and uninterrupted gaming experience thanks to the 76-watt hour lithium battery. It has a type C charging connector and charges at a very quick rate. It has the potential to last up to 9 hours on a single charge, making it one of the best battery laptops.
It has AMD Ryzen 9 4900 HS 8 core processor. AMD processors are well known for their fast speeds. Heavy gaming does not bog down this laptop, and it continues to deliver good performance and smooth operation. This laptop allows you to optimize and produce exceptional graphics, and it looks great in every aspect. Even though the 14-inch display is not particularly appealing, the screen and graphics quality make it a popular choice among buyers.
It is the most portable laptop with a weight of 3.6 pounds. Its 14-inch screen is not wide enough, but it has 1920 x 1080 resolution and provides high picture and color quality. It has 16 GB RAM and SSD storage of 1TB so that you never run out of storage, even with heavy gaming. It has a super-fast processor and doesn't lag or hang while gaming. It is an excellent pick for gamers, students, and professionals.
PROS
Fast AMD Ryzen processor
Attractive and sleek design
USB C -charging
1 TB storage and 8 core processor
Lightweight and easy to carry around
CONS
Cooling fans make quite a noise
Small display
This laptop boasts exciting gaming features and a sleek look that everyone desires. The high-definition screen graphics are just what you need in a gaming laptop. It is undoubtedly top-notch among all gaming laptops.
---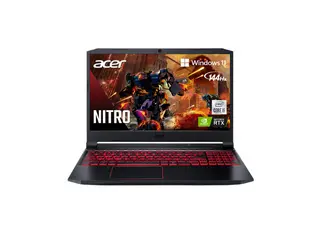 If you are looking for the best gaming laptop with good battery life but budget-friendly, you must think about purchasing an Acer Nitro 5 gaming laptop. It is inexpensive, but it has all the excellent characteristics of a gaming laptop. Of course, you can't expect it to be extremely competitive in the market, but it's still one of the best options for a gaming laptop.
It has super-fast charging technology with its battery lasting for about 8 hours, which means that once charged, it will be functional for 8 hours for light to medium-duty tasks. It has AMD Ryzon 5 processor with 8 GB RAM. Aside from that, it has 1 TB of SSD storage. It has the Nvidia GeForce RTX 1650 quiet GPU that can provide exceptional gaming and graphics performance. It has a 15.6-inch screen that is quite accurate for gaming, and its sound quality is also excellent for gaming.
It contains one USB type C charging port and three USB type-A ports for data transfer and communication. For gaming laptops, it offers a 15.6-inch screen with a great display. Its anti-glare display makes gaming more enjoyable. With its dual exhaust fans, its clever cooling system keeps it cool. Wi-Fi and Bluetooth are also available on the laptop.
PROS
Amazing battery backup
Wi-Fi and Bluetooth support
CPU performs great at this price
Good keyboard with lighted keys
User-friendly interface
High-quality graphic cards
In terms of pricing and features, this laptop is ideal. It has cooling technology that keeps track of the temperature of the CPU. It's a gaming laptop with long battery life and a powerful CPU. It's a great affordable laptop for gamers because it has many great features. For individuals who can't afford high-end laptops, this is ideal.
---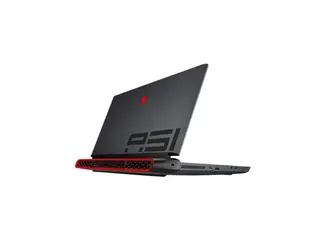 If money is not an issue for you, the Alienware Area 51 MR2 laptop is a viable option. It has a wide and beautiful 17.3 inches display with smooth and outstanding graphics. It runs effortlessly even after long hours of gaming.
As it is specially designed for gaming, it has some first-rate features. It has a 5.1 GHz core i7 processor with 16 GB RAM. It is an immensely powerful laptop for high-end games.
Some laptops have graphical troubles during intensive gaming, but it stays smooth throughout your gameplay, and their battery lasts a long time, unlike many other laptops on the market. It has a refresh rate of 300 Hz, which ensures smooth animation in games.
Its body is made of magnesium alloy, making it a durable and longest-lasting gaming laptop; however, it makes it bulky. Its cooling system is efficient and doesn't let the body get hot during fierce gaming. Its heat gets easily dissipated due to its honeycomb structure dissipaters.
PROS
Immensely powerful laptop for gaming
Memory and storage can be customized
External displays can be connected via ports.
Excellent gaming performance
Be able to perform practically any task with ease.
Gaming screen with a large and high-definition display
Alienware Area 51 MR2 laptop is an all-rounder gaming laptop. It is among the best battery gaming laptops for gamers with top-quality features. Because of its high-performance processor, it never crashes when playing demanding games. If you want to buy a high-end brand laptop, this is a fantastic option.
---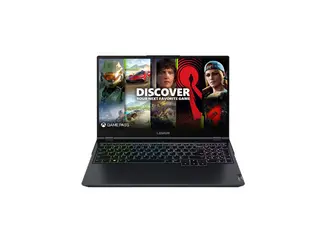 The Lenovo legion 5i features a stunning 15-inch display with a 144Hz refresh rate, ensuring a smooth and trouble-free gaming experience. It features amazing RTX graphics and, of course, is one of the longest-lasting gaming laptops available.
It has a 10th-generation intel 4 core i5 processor, and the high refresh rate of the screen gives outstanding graphics. It has 16 GB of RAM and a 512 GB SSD, ensuring fast gaming and multitasking. The keyboard is of excellent quality, long-lasting, and simple to operate. Its keyboard doesn't feel heavy while playing, offering you a better gaming experience.
It has a single C port for charging and connectivity. It also has USB ports for any external devices with solid 1080p performance and 10 hrs battery life. It has a compact design and looks very stylish. However, it is a little heavy, making it difficult to carry.
PROS
The refresh rate is high for a smooth display
Solid 1080p performance
High-quality keyboard
Good battery life
The stylish and extravagant look
Fast RTX graphics
Finally, I would like to say that Lenovo legion 5i is an amazing addition to your gaming laptops if you are concerned about battery life. I especially recommend this laptop to gamers due to its amazing abilities to handle heavy games like Warzone and high-quality graphics.
---
Buying Guide for Gaming Laptops With Best Battery Life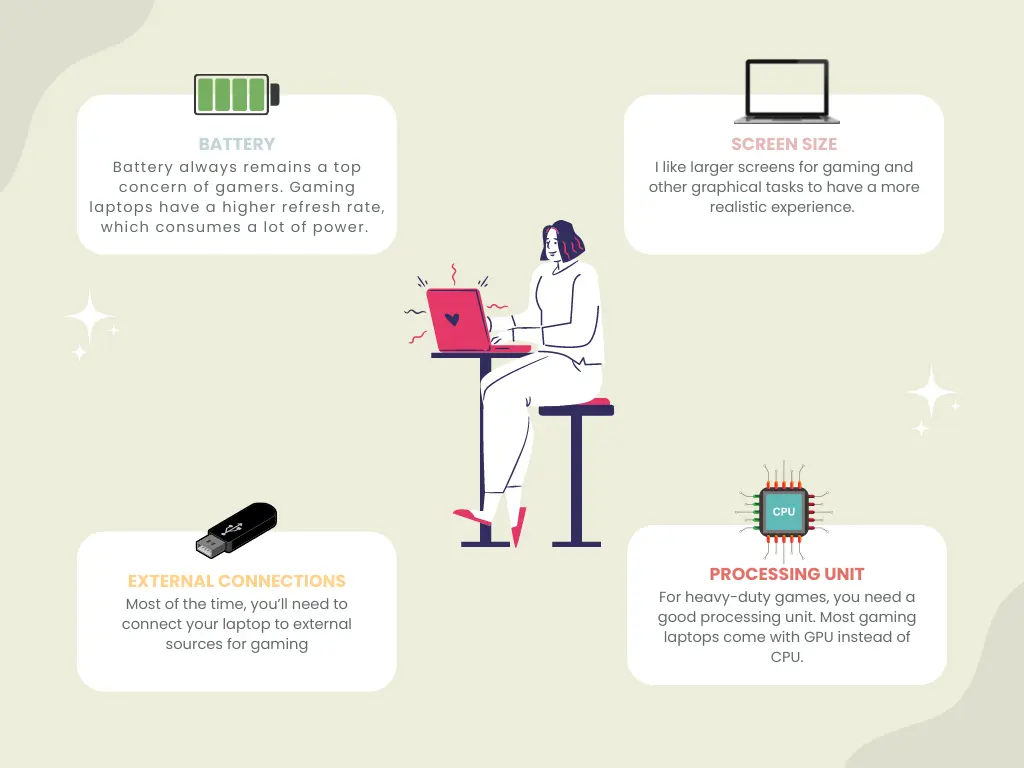 Gaming laptops are a passion for high-end gamers. But gaming laptops need few specifications to run heavy games and to produce high-definition graphics. Besides this, gamers' main concern is their laptop's battery life. Because of their high-power consumption, gaming laptop batteries die quickly.
So many gaming laptops are available on the market. The decision to buy a gaming laptop is entirely up to you. Depending on what you are searching for in a gaming laptop. Before buying gaming laptops, you should consider a few factors. They will assist you in selecting the best laptop available on the market.
Battery
Battery always remains a top concern of gamers. Gaming laptops have a higher refresh rate, which consumes a lot of power. A high refresh rate gives an exotic gaming experience and drains the battery much faster than standard laptops. Because of the intensive games, it also puts an excessive amount of strain on the CPU.
The frequently dying battery seriously affects the gaming experience. If you want to have a great time while gaming, you need to hunt for good battery laptops. Even though these laptops are a bit pricey, they are a worthy purchase for serious gamers.
Screen size
I like larger screens for gaming and other graphical tasks to have a more realistic experience. But if this is not a priority for you, you can skip this part and go for smaller screens, making laptops more portable and draining much less power and more battery efficient.
External connections
Most of the time, you'll need to connect your laptop to external sources for gaming, so make sure you have all of the USB and cable ports you'll need for your gaming before you buy. If you require the usage of an external mouse or keyboard for your gaming laptop, look for different connections.
Processing unit
For heavy-duty games, you need a good processing unit. Most gaming laptops come with GPU instead of CPU. This is the major decision you must take before buying the best battery laptops for your gaming. Mostly for entry-level gamers, RTX 3050 or RX 550M is the best choice. However, professional gamers and high-end CAD users should buy RTX 3070 or RTX 3080 settings.
FAQs
1- Why does the battery of gaming laptops drain fast?
Its screen has a high refresh rate, which provides a fantastic gaming experience. Furthermore, the GPU processor requires a lot of power to work smoothly, so gaming laptops' batteries drop faster.
2- What ports do you need to look for in gaming laptops?
You may need to connect your gaming laptop to external devices at times. Therefore, you should look for it before purchasing several ports. In addition to HDMI, a gaming laptop should have USB A and USB C ports.
3- Which laptop has the best battery life that is within budget too?
So far, the best pocket-friendly gaming laptop on the market is Acer Nitro 5 Gaming Laptop. It has very few drawbacks, but overall, it is a good gaming laptop with good battery life on a budget.
Final Verdict
Buying a gaming laptop is difficult, especially if you buy it first. I have made it easier for you by listing these gaming laptops with best battery life. Among these, my top picks are:
Razer Blade Stealth 13
Acer Nitro 5 Gaming Laptop
Lenovo legion 5i 15.6-inch gaming laptop
All these laptops have a first-class battery life which provides you extravagant gaming and hours of enjoyment without worrying about dying battery—wishing you good luck with a happy purchase.