As an Amazon Associate, Den of Laptop earns from qualifying purchases.
One of the most common questions from 2023 Hardcore FPS fanatics is What is the best gaming laptop that can handle the COD warzone? And if you are one of them, you are in for a treat.
COD warzone demands high processing and GPU power, and because it's a multiplayer game, the laptop's Wi-Fi stability and speed also matter. Therefore, to provide you with the best, we bring you the list of the best gaming laptops for Warzone this year, compiled after months of testing and benchmarking of COD warzone on different gaming laptops.
Best Gaming Laptops for Warzone (2023)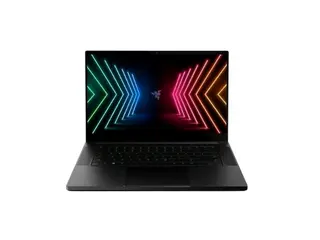 Top on our list is the Blade 15 from the brand most gaming enthusiasts call Apple of the gaming industry, the Razer. This powerful 15-inch gaming machine is one of the best-looking and most powerful laptops on the market right now. Moreover, the blade 15 got tighter and more rigid construction, giving it a premium finished look.
This gaming machine is rocking a 15.6 inches FHD display with a 144 Hz fast refresh rate to experience fluid visuals without frame skipping and fast response times in your FPS games like Call of duty Warzone. Furthermore, this display features 100% of the DC1-P3 color space, providing you extra sharp and color-accurate display.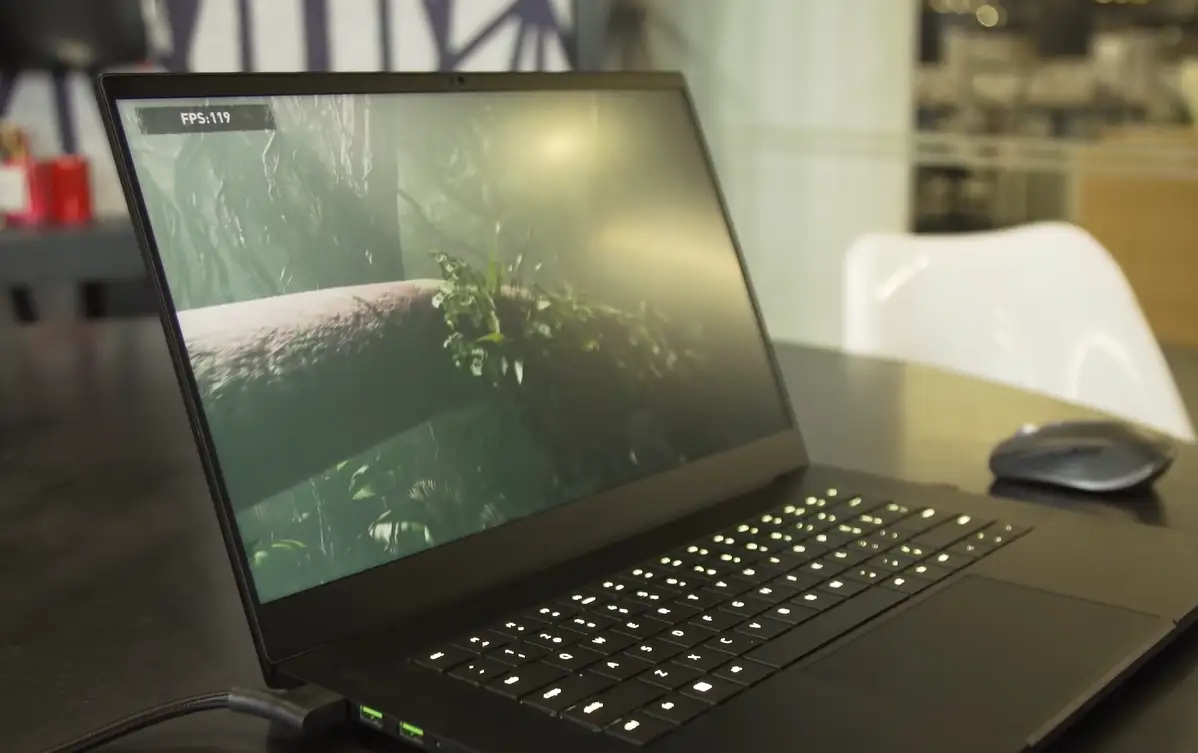 Let's talk about its internals; it's where the good stuff is; the blade 15 is rocking a powerful 6-cores Intel i7 processor and a GeForce RTX 3060, giving you top-notch performance in every task and AAA title you throw on it. Also, this RTX 3060 works on NVIDIA Ampere architecture that delivers a fantastic real-life raytracing experience.
Since it's a gaming machine, the Razer blade 15 is loaded with lightning-fast connectivity options, including Gigabit Ethernet and WIFI 6, so you won't be having connection issues during multiplayer FPS gaming like high ping and packet loss. In addition, it got versatile I/o ports like Thunderbolt 3, USB, and HDMI, allowing you to connect multiple displays.
PROS
Real-life like RTX 3060 raytracing
Fast 144Hz refresh rate FHD display
Stable and fast WIFI 6 and Gigabit Ethernet options
Multiple display support with Thunderbolt 3 and HMDI
Sleek and clear CNC aluminum unibody
Excellent gaming with DLSS Ai acceleration
CONS
Average display brightness
If you are looking for a gaming laptop that can run Warzone and other modern AAA titles with maximum visual fluidity, then the Razer Blade 15 base edition is perfect. Also, because of the Thunderbolt 3 and HDMI port, you can connect multiple displays to add extra spice to your gameplay.
---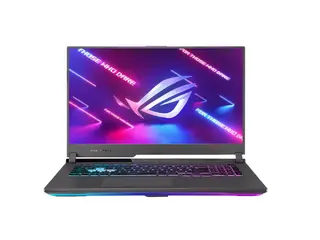 The ASUS ROG Strix G713IE is a mid-tier gaming laptop that gives you immense firepower without breaking your bank. The Strix G7 got LED all the way around the device, giving it an aesthetic look. Also, I love that this gaming machine got a nice blend of heavy LED design and performance at that affordable price tag.
Moreover, the major pro of this device is its 17.3-inch 144Hz solid display with 293 nits' brightness and 800:1 contrast ratio that gives you awesome vivid and accurate color visuals. Also, during our testing and benchmarking, its 144Hz refresh rate screen was pretty responsive, and there was no frame skipping or ghosting.
The AMD Ryzen 7 processor and Nvidia RTX 3050Ti GPU combination make the Strix G7 powerful enough to handle high GPU and processor-dependent applications and games like RDR2, Warzone, etc. Also, in our FPS test, the Warzone ran quite smoothly, giving constant 100 FPS even during the intense shooting battles.
You won't experience any performance drops due to thermal performance because the ASUS ROG Strix G7 uses Asus effective cooling system that includes 4 fans to ensure maximum airflow and heat dissipation. Furthermore, its reliable WIFI 6 uses a ROG Range boost that enhances its Range and gives you low latency and fewer in-game lags.
PROS
Cutting edge Asus efficient cooling
Wide 17.4-inch 144Hz display panel
Reliable and fast Wi-Fi 6 connectivity
Aesthetic RGB lighting keyboard
Powerful AMD Ryzen processor
The ASUS ROG Strix G713IE puts out great frame rates and got a top-of-A-line performance to price ratio. So, if you are looking for an affordable, reliable, and powerful gaming laptop that can also give you smooth COD gameplay, then the ASUS ROG Strix G713IE is just for you.
---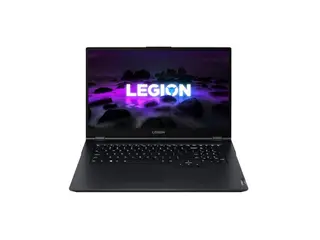 The Lenovo Legion 5 received mirid of rewards from all across the globe. It is no surprise because this unit got amazing performance and a minimal profile, all at an affordable price tag. The legion 5 perfectly balances strong performance and practical portability thanks to its 22mm thin and 5lb construction.
The thing that makes the Legion 5 2023 a show stopper is its oil resistance premium polymer blend finish. Also, it does a slick job of drawing you into its blues and black accent. This gaming laptop offers an AMD Ryzen 7 processor and RTX 3060 GPU so that you can play your favorite FPS games on high FPS.
Further, I love that the legion 5 offers a 17.3-inch screen with a thin bezel to give its lid a near borderless look. In addition, this display got a 144 Hz refresh rate and IPS anti-glare screen that will deliver super-fast and Strong color visuals that brings your favorite game to life.
Suppose you love music and play FPS games. In that case, you will be glad to know that the legion 5 got Dolby Atmos headphone support, giving you a competitive edge in Warzone that allows you to locate the direction of even the discrete footsteps of your enemy. Also, its q-control function lets you switch between quiet and quick performance mood.
PROS
Lightweight, portable construction
Immersive 144Hz Anti-glare IPS screen
High-quality and accurate Dolby Atmos sound
Q-control for Performance moods
The ultimate combination of Ryzen 7 and RTX 3060
CONS
Average quality 720p webcam
The Lenovo Legion 5 is truly a jack of all trades and the workhorse for any gaming arsenal. So, if you are looking to get the best warzone laptop that offers performance for every penny you pay, go check out the Lenovo Legion 5 today.
---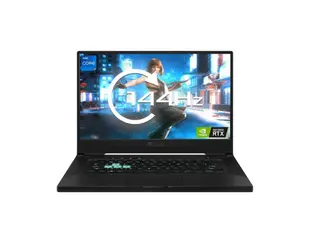 The Asus TUF Dash F15 is a total game-changer, the way it flows through every task, the gorgeous fluid, smooth screening, the portable and discord design, and solid build quality. I was impressed that everything was so perfect on this laptop. The TUF Dash F15 got military-grade toughness to withstand accidental bumps and knocks on the move.
You can game at pro speed as the TUF Dash F15 is rocking a super-fast 15.6-inch lightning-fast IPS-level panel with up to 144Hz/3ms response time that eliminates visual tearing and gives you an ultra-smooth gameplay experience. Also, this unit comes with an Adaptive G-sync feature that synchronizes the refresh rate to the GPU frame rate that minimizes stuttering and lag.
Talking about GPU, the Dash F15 is always ready for action with its RTX 3060 GPU with a dynamic boost up to 2.0 that reliably delivers high frame rates and enhances graphical fluidity. Furthermore, it darts easily between gaming, streaming, and multitasking thanks to its 11th gen i7 processor that can easily handle intense tasks like processor-based rendering.
Working with cutting-edge internals means high heat production, so to cool off all that heat, this gaming machine got a sustainable, comprehensive cooling system that includes 4 fans and 5 heat dissipation pipes. Also, its heat pipes draw the warmth away from your CPU, GPU, and other internals to provide you maximum thermal performance for all-day-long gaming.
PROS
Lightning-fast IPS level panel with 144Hz refresh rate
Efficient, comprehensive cooling system
Game on processor and GPU performance
Durable military grade-toughness
Available in three different color finishes
Overall, the ASUS TUF Dash F15 is a solid gaming laptop with no flaws. So, if you usually play AAA titles or just want a gaming laptop that can run Warzone but also wants it extremely tough, then it can't get better than the ASUS TUF Dash F15.
---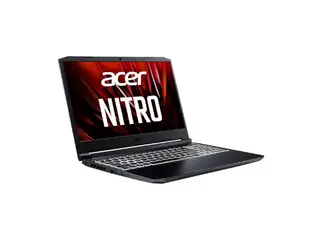 Next on our list is the Nitro 5 model from the gaming colossal Acer. This unit got an excellent price to performance ratio, making it extremely popular among budget gaming fanatics. This gaming beast delivers dominating gaming performance with an 11the gen i7 paired with an Nvidia RTX 3070 to GO all out on performance.
You will always have the upper hand with its ultra-fluid 15.6-inch 144Hz screen. Furthermore, this display panel got 7.00mm thin bezels and an 80% screen-to-body ratio giving you that extra viewing area. I am also a fan of its 4-zone RGB keyboard that gives you a fast key response time to have an extra edge during gameplay.
The Acer Nitro 5 delivers an immersive sound experience through dual 2W speakers, plus the DTS:X feature gives you clear and sharp sound in a 3D spatial soundscape allowing you to hear where your opponents are coming from. Also, this gaming machine gives you versatile I/O options, including USB 3.2, Type-C, HDMI, and much more.
It uses the Acer cool boost technology and quad-exhaust port design that monitors the fan speed and increases it during intense gameplay to optimize the total performance. Moreover, if you are an E-sports gamer and play multiplayer titles like LOL and Warzone, its killer Wi-Fi and ethernet connection will give you an edge in your gameplay.
PROS
Dominating CPU and GPU performance
Killer Wi-Fi and ethernet connectivity
Immersive dual 2W speakers sound experience
Efficient Acer cool boosts heat dissipation
A beautiful 4-zone RGB keyboard
The Acer Nitro 5 combines a full HD 144Hz display panel and Nvidia RTX 3070, which gives you top-quality gaming and editing software performance. Also, with its killer internet connectivity, you can easily play multiplayer titles without interruption, making it one of the best laptops for call of duty.
---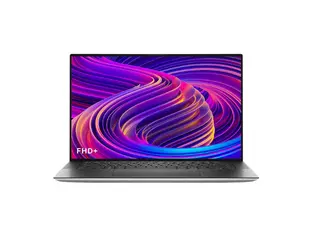 No one has caught up in design with dell, and this here, Right out of the gate, the Dell XPS 15 is serious. This unit got a premium metal design, and when you open it up, you get the carbon fiber deck that feels a lot nicer when your palms are resting on it.
Furthermore, this beautiful laptop comes with a 15.6-inch FHD display panel that features 100% Adobe RGB, 94% DCI-P3 color gamut, VESA HDR 400, and Dolby vision giving you superb visual clarity. Also, it's a matte display, so there will be no color distortion, which you see on average display panels.
The Dell XPS 15 has been in my personal use for more than a year now, and I'm using it for my gaming and day-to-day productivity tasks like surfing the internet and making documents. So, from my experience, the multitasking power on this thing is out of the world because of its 11th gen processor.
Talking about power, the Dell XPS 15 has a GTX 3050 Ti that gives more than enough graphical power to handle heavy AAA titles and GPU rendering software. Moreover, its Gorilla Glass 6 construction and Eye safe display make it a safe and durable option. Also, you will experience 3D sound with its quad-speaker design.
PROS
Superior wide color gamut display
Sleek and premium metal finish design
High 11th gen processor multitasking
Durable Gorilla Glass 6 construction
2x Thunderbolt 3 ports
If you are looking for a super clean ultrabook with outstanding gaming and productivity performance, just go for the Dell XPS 15. Also, the XPS 15 is a call of duty laptop because it offers a GTX 3050 Ti which can easily handle modern multiply FPS titles.
---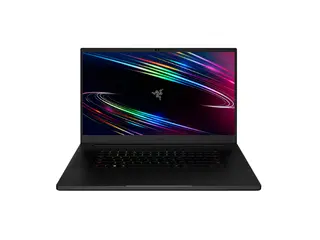 Most gaming fanatics call the Razer blade pro 17 a 17-inch gaming beast, and that's for a solid reason. The blade pro 17 got the premium CNC aluminum finished chassis that is fingerprint-resistant, so it can stay clean and shiny without the need of continually wiping.
The Blade pro 17 is extremely thin and lightweight, making it a travel-friendly option that you can use for your on-the-go gaming. Also, this 17-inch laptop offers a 10th intel i7 processor with a clock speed of 2.3 GHz and boosts up to 5.1 GHz to have maximum power to handle performance-demanding AAA games smoothly.
To enhance its gaming power more, the Blade pro 17 has an RTX 30 series GPU with award-winning RTX architecture that delivers a real-life raytracing experience and cutting-edge AI features, giving you powerful visuals during your gameplay. Also, its next-gen ultra-fast 360Hz display panel will provide you with all the visual fluidity and speed you need for your competitive gaming.
Moreover, you can upgrade the Blade pro 17 RAM up to 64 GB and its SSD up to 4 TB thanks to its Extra M.2 slot. For efficient cooling, blade 17 has a cutting-edge vapor chamber cooling system that effectivity dissipates heat through conduction and evaporation of internal fluid.
PROS
Fingerprint resistance CNC aluminum chassis
Ultra-fast and smooth 360 Hz display
Easy upgradability for more speed
Advanced connectivity options
Stunning gaming performance with strong RTX GPU and 10 gen CPU
CONS
A loud fan during an intense load
The blade pro 17 is a bit expensive, but you will get the best gaming performance if you can afford the luxury. Further, like most cod laptops, the blade 17 pro gives an outstanding thermal performance, so you can Warzone all day without worrying about temperature issues.
---
Buying Guide
In this buying guide, we will take you through some of the key features you should look for when buying the best gaming laptop for Warzone.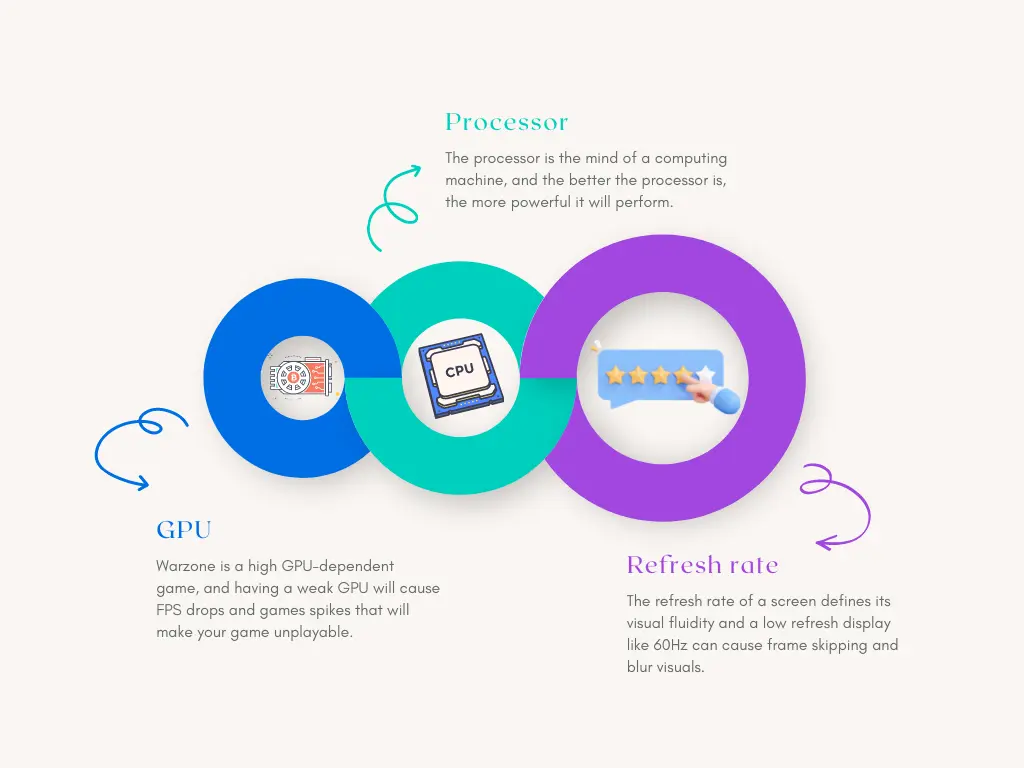 Processor
The processor is the mind of a computing machine, and the better the processor is, the more powerful it will perform. Also, the selection of a processor depends on your needs.
For instance, if you are looking for a laptop to play high AAA titles like call of duty warzone, you will need a laptop with 10th or 11th generation intel or AMD Ryzen 5/7 processor.
GPU
Warzone is a high GPU-dependent game, and having a weak GPU will cause FPS drops and games spikes that will make your game unplayable. Therefore, we recommend you go for an RTX 30 series GPU that will give you lag-free performance and fluid gameplay visuals.
Refresh rate
The refresh rate of a screen defines its visual fluidity and a low refresh display like 60Hz can cause frame skipping and blur visuals. Therefore, to play Warzone with fast and smooth visuals, we recommend you to go for at least a 144Hz display panel.
This 144Hz display panel will enhance your gameplay by giving you extra visual accuracy Edge in busy FPS environments.
FAQ's
1-What is the best gaming laptop for Warzone?
The best gaming laptop for Warzone is the Razer Blade 15 because this laptop gives you an extremely lethal combination of Nvidia RTX 3060 GPU and Intel Core i7 10th gen CPU that can handle almost any heavy task you throw on it.
2-How to download Warzone on a gaming laptop?
It's a pretty easy processor. Just launch the blizzard battle.net application, log in to your account if you have any and if you don't, just create one. Then select the Cod Warzone from the game list and press download, and you are good to go.
3-What is the average price range of a good warzone laptop?
The average price range depends on the gaming machine's spec, and the GPU and CPU are mostly responsible for this price change between models. Generally speaking, the average price range of a good warzone laptop is from 800$ to 1500$ on the market.
Final Verdict
This article list was for all those Hardcore FPS lovers who want to enjoy their free time playing Warzone with friends and family. I hope this article list gave you the best gaming laptop for Warzone.
From our list, I love the:
Razer Blade 15 base edition
Lenovo Legion 5
Because these two laptops can deliver all-day gaming performance without breaking a sweat, they both offer a 144Hz refresh rate that gives us extraordinarily smooth and fast visuals. Lastly, thank you for your time, and if you have suggestions, feel free to comment.