As an Amazon Associate, Den of Laptop earns from qualifying purchases.
With the technological advancements in the industry, almost nothing is impossible. 3D printing technology has revolutionized the way we operate today. With 3D printers being used in multiple sectors in different industries, it is only appropriate to believe that high-end computers are developed as well to cater to the requirements of 3D printing.
It is not just about drawing a picture and printing a model out of it. We have come a long way from that. From printing small objects to livable houses, technology has come a long way. Therefore, to create 3D models with high-end precision, accuracy, and detailing, graphic designers and engineers need high-end software to intensively adjust the model to their or their client's requirements and needs.
Many believe that one can only stick to desktop computers due to their intense blend of powerful components. But that is not the case, especially not in today's time. Laptops are now packed with high-end processors, RAM, GPU, and storage along with screen size and resolution to deliver a performance that will meet your 3D modeling needs.
The question is, which one should you buy? Surprisingly, the market has a wide range of laptops, equipped with various blends of features to meet the needs of almost all individuals. So, how do you know which one is the best? Well, it requires research and experience, we have both to provide you with the list of the best laptops for 3D printing.
Specs Requirements For 3D Modeling Software
| | | |
| --- | --- | --- |
| Features | Minimum Requirements | Recommended Requirements |
| PROCESSOR | Intel Core i7 | Intel Core i9 |
| GPU | Dedicated NVIDIA graphics card | 6 GB NVIDIA GeForce 2060 |
| Screen Size | 15.6-inch display | 15.6-inch display with FHD |
| RAM | 16GB | 32GB |
| Storage | 512+ GB of SSD Storage | 1TB of SSD Storage |
| Battery Life | 4+ hours | 6+ hours |
The Need For A High-end Laptop For 3D Printing
For operating a 3D printer, you do not need a high-end laptop. The STL files are pretty small, mostly up to 15MB, and thus can be operated by any computer. But when it comes to rendering and modeling, you need to run powerful and demanding software that requires high-end specs.
That is where high-end laptops come into place. To run software like Auto CAD, Maya, 3D Max, and Revit, or to do cloud computing you need multi-core processors, supported by high-end RAM and GPU. Without the powerful components of the laptop, you won't be able to run graphic software as they are not compatible with average computers.
Best Laptops for 3D Printing
Since there are endless options in the market, therefore it can be daunting to choose one out of the many. But we understand that not everyone has the time to put in the effort and research for hours. So, we did the hard work for you. Here is the list of the best laptops for 3D printing. Jump into their detailed reviews and choose the one that best meets your needs.
1. MSI GL65 Leopard – (Best Laptop For 3D Printing)
In terms of performance, the MSI GL65 Leopard is one of the best 3D printing laptops on the market at present. The laptop is equipped with a fast processing 2.6GHz Intel Core i7-10750H processor which is supported by 16 GB RAM and NVIDIA GeForce RTX 2070 graphics card with dedicated 8GB storage. Together the processing power of this device allows you to multitask and run demanding 3D applications with ease.
Furthermore, the laptop is also equipped with 15.6-inch FHD IPS display with 1920 x 1080 resolution, which allows you to enjoy precision. Not to forget the 512 GB storage capacity which is more than enough for a beginner. Plus, with the four-hour battery life, you can easily print small and simple objects without having to worry about charging your device.
PROS
High-end graphics card
Built-in WI-FI support
High-Resolution Display
CONS
No Thunderbolt 3 Port
Heavier Than Others
---
2. HP Zbook 15 G5 – (Best Computer For Modelling and Rendering)
If storage is one of your major requirements, then HP Zbook 15 G5 is one of the highest performing laptops in the market when it comes to 3D printing. We all know that editing software and final projects can often take a ton of space on our devices. So why not get equipped accordingly and enjoy dual storage of 2TB SSD + 2TB HDD?
Other than storage, the Zbook offers a ton of other great features as well including hardcore processing power. With the Intel Core i7-8750H processor running at 2.2 GHz supported by a dedicated NVIDIA Quadro P600 graphics card with 4GB storage, you can enjoy rendering or modeling with ease. Plus, with the 32 GB RAM, you can multitask without having to worry about the system crashing. So, what are you waiting for? Get your Zbook now and enjoy its premium features in an affordable price range.
PROS
Compatible with 3D rendering
Perfect cohesion of GPU and CPU
Sufficient Storage
Durable and sleek built
CONS
Average battery life
Average screen resolution
---
Are you looking for a high-powered laptop that is packed with all the compatible features that you need to render, model, and enjoy high-end features of 3D printing and editing? If yes, then the Asus, ROG Zephyrus M is the best choice for you.
This beast of a device is a complete powerhouse. Packed with the 2.6GHz Intel Core i7-9750H and supported by the dedicated NVIDIA GeForce GTX 1660 Ti with 6 GB storage, this laptop allows you to run all software including Auto CAD, Maya, 3D Max, and Revit.
Not to forget the 16 GB RAM and the 512 GB SSD storage which allow you to multitask with ease and keep all your data stored in one place, secure and safe. Plus, with the 15.6-inch FHD display offering 1920 x 1080 resolution, you have got yourself a real thing. Bring your images to life with the Asus ROG Zephyrus M.
PROS
Fast and dependable storage
High-end processing power and speed
Lightweight and Easy to Carry
Unparalleled Display
CONS
Average battery life
Doesn't support USB Thunderbolt 3 Port
---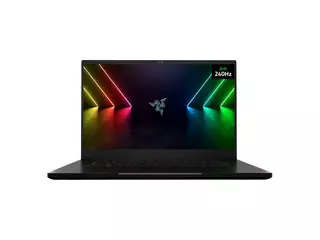 Are you looking for a laptop that offers the best value for money when it comes to 3D printing? If yes, then the Razer Blade 15 is your device. With its multi-core 4.8 GHz Intel Core i7- 12 Gen processor and the purposeful NVIDIA GeForce RTX 3070 graphics card with the dedicated 8GB storage, you have got yourself a device that can take care of all your 3D printing needs, from designing to editing and finally printing.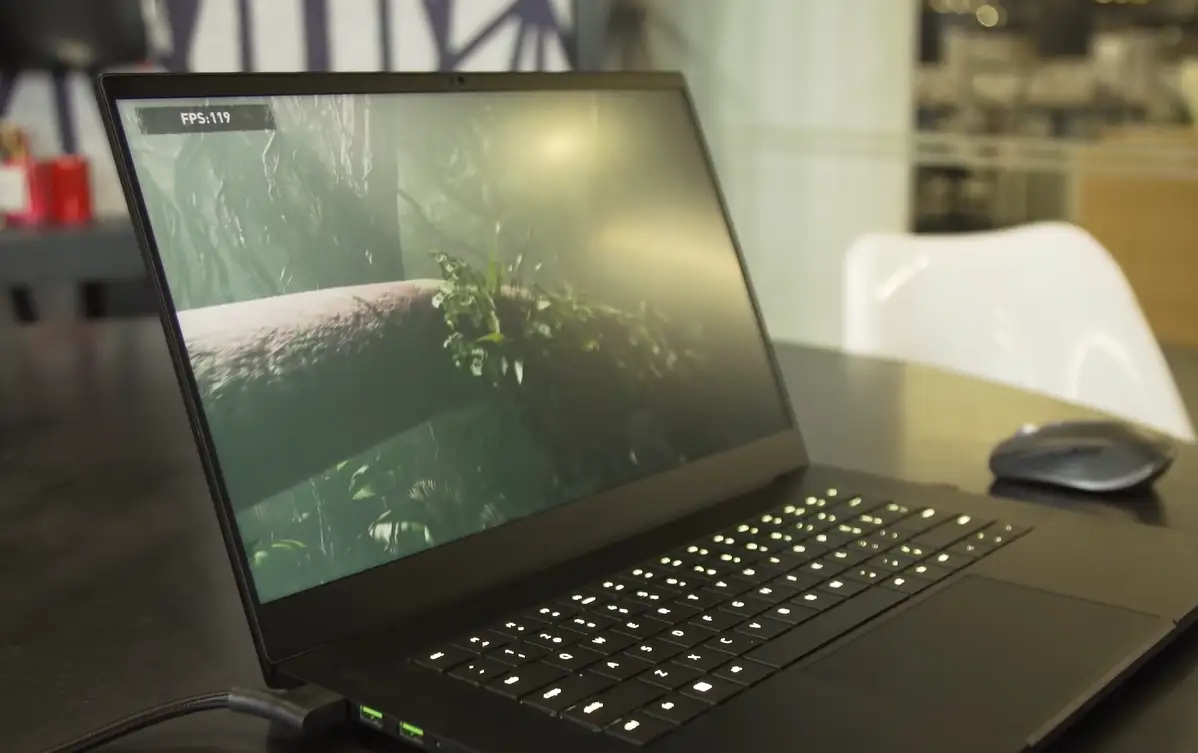 Not to forget the 16GB RAM which supports the processor and the GPU in terms of immediate storage and allows you to run dedicated and demanding software such as Revit and CAD. You won't find power-packed components, but when these average components are combined, they give you the performance of a power-packed device, but at an affordable price. Being a cool and quiet laptop for 3d printing, it is the best option if you want an all-metal laptop.
PROS
High-end multi-core CPU
Stunning Visuals
Diverse connectivity ports
Best value for money
---
ZenBook is known for its sleek design and unparalleled performance. Out of all, we find the Asus ZenBook Pro Duo to be best suited for the workings of 3D printing. To cater to your demanding applications and power-hungry tools, you need something powerful and 100% compatible to carry out your tasks with ease. That is exactly what the Asus ZenBook Pro Duo has to offer.
With the 2.4GHz Intel Core i9-9980HK processor, 6GB NVIDIA GeForce RTX 2060 graphics card, and 32 GB RAM, this device is equipped to handle it all. Plus, with the 15.6-inch 4K UHD OLED display offering 3840 x 2160 resolution, you get to create stunning visuals with 100% precision and accuracy on your device. So, get it to know and enjoy its power-packed performance.
PROS
Impressive and sufficient RAM
Adequate storage
Powerful Multi-Core Processor
Rendering supporting GPU
---
MSI P65 Creator is another power-packed device that offers high-end performance to 3D printing experts. The laptop is equipped with a six-core 2.6GHz Intel Core i7-9750H processor that is paired with the dedicated 6GB NVIDIA GeForce RTX 2060 graphics cards to ensure unparalleled rendering and modeling experience.
With the 32 GB RAM, you can run any software ranging from CAD to Maya without having to worry about system crashes. Furthermore, the 1TB SSD is more than enough to store all your data securely in one place. Not to forget the stunning visuals of the 15.6-inch 4K UHD (3840 x 2160) display which brings your images to life.
PROS
Multi-Core (six) Processor
Adequate battery life
Built-in fingerprint reader
CONS
Bulky built
Low sound quality
---
Acer is known for designing and manufacturing some of the best gaming, high-end, demand-meeting laptops in the market. Packed with the right combination of hardware and software, the Acer Predator Helios 300 is one of the best laptops for 3D printing on the market.
Offering an Intel Core i7-10750H processor with 2.6 GHz processing speed, paired with the dedicated 6GB NVIDIA GeForce RTX 2060 graphics card and 16 GB RAM, there is nothing you can't render or model on this powerhouse of a device. Plus, with the 15.6-inch FHD IPS (1920 x 1080) display, you get to experience the graphics at a whole new level.
PROS
Responsive CPU and GPU
Sufficient battery life
Fast Refresh Rate
CONS
Low resolution
Bulky and unattractive design
---
Buyer's Guide – Features To Consider When Buying A Laptop
When buying a laptop, especially for 3D modeling, there is a lot that you need to consider. Since your work depends on the features of the laptop, its ability to perform and respond to high-end applications, you need to make sure that you are getting a compatible device. Here is a list of features that you need to consider before making the purchase.
1- Processor
The processor is like the powerhouse of your laptop. Every action that you perform on your device gets processed on the PROCESSOR. So, you must consider the processor before making the purchase. For rendering, you need a multicore processor with a high calculation frequency to carry out your tasks smoothly. We suggest that you with i5 or higher processors for optimum rendering experience.
2- RAM
To support the processor and handle demanding tools and applications, you need high-end RAM. Average laptops these days come with 8GB RAM. It is sufficient for rendering, but if you are looking for optimum experience then go with 32GB or 64 GB depending on your budget. The higher the RAM, the smoother your device will function especially when multitasking.
3- GPU
With the GPU, it would be impossible for you to enjoy rendering. You want to enjoy the graphics, have control over them and adjust them according to your preferences. For that, you need dedicated graphics cards that support multiple rendering areas.
4- Storage
Laptops today come with SDD and HDD storage. SDD is faster whereas HDD offers storage of up to 1TB. Some laptops come with both SSD and HDD storage. Depending on your personal preferences, you can choose anyone that you like. The higher, the better. But also, pricier.
5- Display
Lastly, you need to consider the display. You need to go consider the size and the resolution. Small screens might be popular today, but they aren't suitable for 3D modeling. You need more space on the screen, so we suggest that you go with 15 inches or 17 inches depending on your budget. In terms of resolution, you need at least 1920 x 1080 pixels to work your magic.
Frequently Asked Questions
Here are the most frequently asked questions that first-time buyers often have when choosing a laptop for their 3D modeling needs. Have a look at them as they might help answer some of your questions as well.
1- Are laptops suitable for 3D Printing?
In the past, no. But now, definitely yes! Laptops today are equipped with 9th and 10th generation multi-core processors, up to 128 GB RAM, 1 TB storage space, and high-end GPUs. In short, they have every feature that you need to successfully run demanding applications, software, and devices.
2- How much RAM do I need for 3D Printing?
RAM is one of the major components that one needs to consider when getting a laptop for 3D rendering. It might seem as if you need a lot, but 8GB RAM can do the job just right. You can run various software and multitask without having to worry about system failure.
But if you are planning on running high-end software and wish for a fully optimized experience then we suggest that you opt for 32 GB RAM. As we say, the higher the better!
3- What role Does GPU play in 3D Printing?
GPU stands for the graphics processing unit. It is a specialized processor which is designed to accelerate graphics rendering. In simple words, it helps with displaying and regulating graphics on your laptop screen, making them much more useful when it comes to 3D modeling, rendering, machine learning, and video edition.
With the help of the GPU, you can run multiple designing, modeling, and rendering software with ease. Furthermore, you can adjust the depth of the field, glossy reflection, and other rendering areas. In short, it helps enhance your experience when working with visuals.
4- Is Intel or AMD better for rendering?
Although both Intel and AMD offer high-end multi-core processors for rendering, we believe AMD to be better. The sole reason behind the choice is that AMD has better minimums, which means that it provides smoother performance as compared to Intel's high frame rate.
The workload is equally distributed among the multiple cores which helps it provide faster and better performance for rendering. But you need to remember that rendering depends more on the GPU than the PROCESSOR, so since there is only a slight difference in the performance, you can go with any of the two.
5- What are the best 3D modeling and rendering programs for laptops?
Since rendering has become quite common these days, there is a wide range of software and tools in the market that can help enhance your skills. But if you are looking for the best ones, then we suggest that you go with Auto CAD, Maya, 3D Max, and Revit. They do stand out the most because of their high-end performance features.
Final Words
A laptop has become an essential investment these days, especially for professionals. Whether you are a graphics designer, an engineer, or a Do-It-Yourself kind of person, you need a fully equipped, high-powered laptop to help you with your modeling and rendering.
All the above-mentioned laptops are the most high-performing laptops in the market. Compare the specs and the various features. Keep an eye on the processor, RAM, and GPU and you would be good to go. We hope that you found what you came here looking for. Let us know which laptop you chose and how it is working out for you.