As an Amazon Associate, Den of Laptop earns from qualifying purchases.
If your laptop doesn't allow any upgrades, it may soon start to lose its speed. Here, I listed the best and most upgradeable laptops on the market.
As our laptops are getting slim and compact, their upgradability is reducing. Since most easily replaceable parts are now soldered directly on the motherboard, making them impossible to remove. However, some upgradable Laptops offer full user-replaceable components.
If you are not familiar with upgradeable laptops, you might find it challenging to decide what to buy and what laptops will provide maximum upgradeability and customization. So do not worry, as, after weeks of testing and research, our team gathered the list of the best upgradeable laptops within your budget. There is a buying guide for you at the end, so make sure you go through it all.
Best & Most Upgradeable Laptops (2023)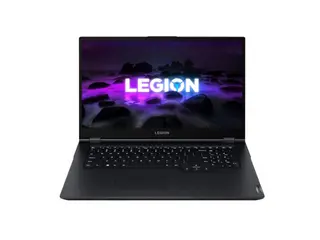 The Lenovo Legion 5 is one of the most upgradeable laptops available for the money. This laptop is one of the most anticipated laptops among gamers because of its low-price tag. The Lenovo legion 5 has a well-built 26mm thin design, making it a pretty mature and simple-looking laptop.
You can upgrade these laptops' RAM up to 32 GB and their storage up to 4Tb. Also, it provides accessibility to battery replacement, so if you want to replace or repair your battery, you can easily remove it from its base. Furthermore, the Lenovo Legion 5 has a cold front 3.0 design which includes exhaust fans and an excellent intake system to keep your laptop cool.
I love this laptop because of its 17.3 inches 144 Hz 1080p display, which got Dolby vision support and 72% NTSC accuracy in color. In addition, when you combine this with its NVIDIA GeForce 3080 quiet GPU, it can perform wonders in gaming and graphic designing. The legion 5 has a screen top Webcam with a privacy filter.
The processing power on this machine is quite impressive because it is rocking an AMD processor RYZEN 7 5800H, which is way more powerful than other competitors on the market. Also, you don't have to worry about its heating and temperature issues because of its super quiet and effective fan design.
PROS
26mm thin, Mature design
Coldfront 3.0 makes it cooler and smarter
Deep stroke keyboard
Backports design
Vivid visuals with 144 Hz refresh rate
The Lenovo Legion 5 is super-fast thanks to its Razen build and NVIDIA GeForce GPU. So, if you are a hardcore gamer or a graphic designer freelancer, this laptop will handle your Processor and GPU-hungry applications smoothly. An INTEL version is available for this laptop if you are an intel chipset fan.
---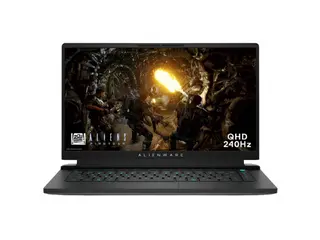 Dell is toping the laptop industry with its upgradeable gaming laptops. The Alienware m15 R6 is yet another upgradeable behemoth of a laptop from Alienware, a subsidiary of Dell. This laptop is more like a portable desktop because of its PC-like upgradeable options.
The Alienware m15 R6 allows users to upgrade their RAM and storage with a maximum limit of 64 GB and 4 TB. This model has a new design for the company, and it looks modern and fresh with lots of different lighting effects and a high-quality mesh exhaust fan.
This laptop has a 15.6 inch 240 Hz QHD G-SYNC display in its basic specs, giving you true gaming and performance experience. Furthermore, you can connect anything with its versatile connectivity options, including thunderbolt type c port, display ports, and ethernet support. Also, this laptop has a Windows 11 preinstalled with a dark side of the moon theme.
The Alienware m15 R6 has an 11th generation i7-11800H processor with 8 cores and 16 threads multi-threaded and an 8 GB NVIDIA RTX 3070 GPU providing maximum processing and graphic power to the user. So even if you are running a high GPU-dependent application or a AAA title game, you will get lag-free performance. Moreover, its 90 Whr battery can run up to 2 hours while doing productivity work and 90 minutes on high processing tasks.
PROS
244 Hz refresh rate display
Multi-threaded processor
Heavy-duty gaming design
Power prioritized
Advanced thermal engineering
CONS
The big charger seems difficult to adjust
If you often do gaming and rendering, you need to invest in this laptop because the Alienware m15 R6 advanced thermal system ensures smooth airflow so you can run your high processing tasks all day without heating issues.
---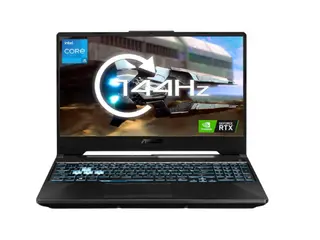 If you are the type of person, who doesn't care about RGB lighting and the looks of a laptop and wants pure performance, the ASUS TUF F15 is exactly what you should invest in. This laptop is not fancy and flashy like other high-end gaming laptops. And it fits right into the category of laptops that you can upgrade.
The ASUS TUF F15 gives users options to upgrade their RAM with a maximum limit of 32 Gb with 16 GB per slot and its SSD up to 4 TB. When talking about its general spec, this laptop comes with 8 GB RAM and 512 GB super-fast solid-state drive. And surround sound 7.1 speakers for studio-quality sound.
In addition, ASUS Hypercool technology keeps your laptop cool even during intense gaming. I loved the thunderbolt 2 included in this version, which you can also use for display signals. Furthermore, this machine has a gen 11 motherboard with a super-fast i7-11400H processor, ensuring smooth multitasking.
With its 15.6 inches 144 Hz refresh rate panel, you can expand your vision. I like that Asus is offering a 144 Hz refresh rate while other gaming models on the market are stuck with 120 Hz. Moreover, to enhance the display even further, the F15 uses Nvidia GeForce RTX 3050 for top-quality vivid visuals and high-performance lag-free gameplay.
PROS
High refresh rate
30 days game pass included
Military-grade tough build
Thermal stability
1 Surround sound speakers
The ASUS TUF F15 can handle challenging and ruff use thanks to its heavy-duty aluminum build. So, if you want a gaming laptop that is upgradable and offers high durability, this laptop will be a pretty good choice, and it's quite affordable, which is an extra plus.
---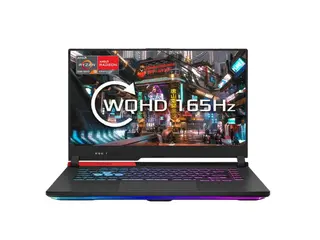 Next on our list is the ROG Strix G5 from the top-end gaming laptop manufacturer ASUS. The ASUS ROG Strix G5 looks precisely like a gaming laptop should look. AMD strong chipsets powers this laptop to provide maximum gaming performance and upgradability. Also, it has a heavy-duty design that allows it to have space for many input/output ports like type c, Ethernet, and many others.
The ASUS ROG Strix G5 got an imposing display. It got a 1080 p WQHD 15.6 inches antiglare display with Freesync premium technology that eliminates screen tearing. Which, in my opinion, is perfect for gaming and high-quality visuals. Furthermore, it offers upgradability options like RAM and storage so you can expand its RAM up to 32 GB and its storage up to 3-4TB max.
Let's talk about what's inside its metal body; the SUS ROG Strix G5 got a Ryzen 9 5900Hx chipset that holds a lot of processing power, and its smart shift feature shifts power between processors, increasing its speed up to 15%. Also, this model offers a solid graphical unit, the AMD Radeon RX 6800M chip with a graphic memory of 12 GB enough to handle modern software and games.
The G5's advanced cooling system brings out the top performance from its processor and GPU and provides continuous cooling to its motherboard. The feature that I find impressive is its microphone which got 2 noise cancellation Ai systems, so even if you are in a crowded area or your AC is running, there will be no background sounds. Moreover, its 3500 DDR4 RAM reduces application load time.
PROS
Noise cancelation microphone
Vapor chamber for extra cooling
Bigger touchpad
WQHD 165 Hz antiglare display panel
High battery timing
If you often multitask and switch between different applications, investing in the ASUS ROG Strix G5 will be perfect. This machine is really impressive in terms of performance, and it is pretty cheap, so I don't think you can get anything better than this at that low price tag.
---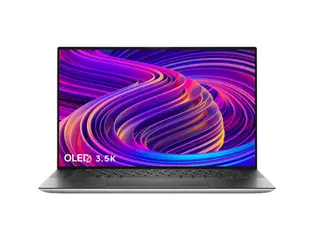 Dell is well known for its high-end laptops and computer production. Hence, Dell does not cut corners with its XPS 15 9510 model. This laptop is packed with features and upgradable components.
This model offers 16 GB DDR4 RAM with an upgraded capacity of 64 GB so that you can open multiple tabs and programs without a performance drop. Also, this laptop has a 512 GB SSD which is also expandable.
For all the graphic designers and gamers, the Dell XPS 15 9510 got a 4 GB GDDR6 NVIDIA RTX 3060 GPU, so you can work on graphic-dependent software and play modern games, which require a strong GPU.
Furthermore, its 15.6 inches FHD 1920 x 1200 resolution antiglare, 400 nits touchscreen display is packed with 94% RGB,16 million ultra-vivid colors, and infinity edge touch, which offers the user a premium and extra sharp picture quality. In addition, this display is eye-safe, which reduces harmful blue lights that can damage your eyesight.
You will experience true speed with its 11-generation Core i7 processor, which is super-fast. Its killer Wi-Fi offers a fast internet connection with zero disconnection and packet loss rate. The Dell XPS 15 9510 is a creator edition laptop which means it got many creative tools for your productivity work.
You will love this laptop if you often use your laptop without a charger because its 6-cell battery ensures long battery timing. Moreover, this model got windows 10 included, and drivers work incredibly well with all the laptop components. And you will get a 3D surround sound experience with its highly accurate 7000 speaker holes.
PROS
Infinity edge touch screen display
Creator edition
1920×1200 Ultra HD display
6-cell battery ensures Long battery run time
Compact and sleek design with diamond-cut sidewalls
CONS
The screen size is not very large
I will recommend this laptop if you are a professional graphic designer or a gaming fanatic. The Dell XPS 15 9510 is a little bit on the expensive side, but if you can afford it, then you are in for a treat. And this one fits right into the category of best modular laptops on the market.
---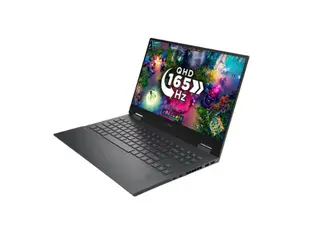 The Omen 15 is the first entry from HP on our list of best upgradeable laptops. The HP Omen 15 looks good as it performs. This laptop has a clear and sleek design that is relatively compact, so you can fit it in your bag pack and take it anywhere you want. And its innovative design, when combined with AMD chipsets, offers cool and quiet performance.
The feature I like the most is its noise-free and soft keyboard. You can type all day long without feeling finger strain. Furthermore, when we talk about upgradability, the Omen series offers 32 GB maximum ram capacity so that you can upgrade its 16 GB RAM that comes with its basic spec.
Similarly, its storage is expandable, too, so if you are running out of storage space, pop its back cover and replace its SSD with something bigger and faster. The HP Omen 15 got a 15.6 inches ultra-HD display panel that offers high-quality visuals and vivid colors. To boost its performance, Omen uses a lethal combination of a Ryzen 7 processor and an RTX 3060.
This machine got omen tempest cooling technology with vents all over its body to maximize airflow and performance even when the game starts to heat up for all the hardcore gamers and freelancers. The HP fast charge feature allows 0 to 50 % charge in less than 45 minutes of charging when the laptop is turned off.
PROS
Temperature control with Omen tempest cooling technology
Fast charging with 0 to 50% in 45 min
Hardcore gaming performance
Excellent sound quality with DTS X ultra technology
Allow maximum gaming optimization
The HP Omen 15 main feature is its fast charging because many of the cheapest upgradeable laptops lack battery timing, and you have to charge them for hours. Its battery life is 7 hours doing productivity tasks and 2 hours during intense level processing or gaming, making it ideal for university and office use.
---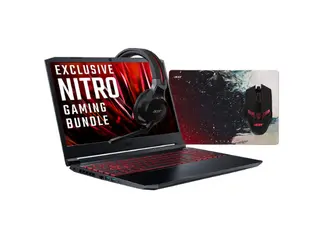 The Acer Nitro 5 might not have the highest graphical and processing power, but it surely allows upgradability. This laptop is one of the cheapest upgradeable laptops on our list, and with that price tag, it got some fantastic features. This affordable gaming powerhouse got a plastic build structure which makes it relatively lightweight. Moreover, to provide you with everything you need, Nitro 5 comes with a gaming headset, mouse, and mouse pad.
This laptop got a 4-zone backlit keyboard that offers accentuated WASD and arrow keys. Furthermore, The Acer Nitro 5 allows ram and solid-state drive upgrades with a maximum expansion capacity of 32 Gb. Also, this model got a 15.6-inch QHD 300 nits to display with a 144 Hz refresh rate to provide amazing blur-free visuals at high resolutions.
I am personally using the Acer Nitro 5 for my gaming, and I was surprised by how smoothly it can handle AAA titles. Also, it comes with a webcam so that you can manage your meetings and online school lectures with gaming. The Acer Nitro 5 11th gen i5 processor combined with NVIDIA RTX 3050 gives you maximum working performance.
But keep in mind this laptop can get loud if you crank it up to its max power, so if you want a Noise-free performance, you should use it on performance mode. Moreover, to provide these heavy specs a slight breeze, its automatic Coolboost fans will monitor the temperature and adjust the fan speed accordingly.
PROS
DTS:X Ultrasounds feature
Cool boost system
4-zone RGB backlit keyboard
Gaming headphones, mouse, and mousepad included
80% boosted screen to body ratio
If you are looking for a fully upgradeable laptop with smart features at cheap rates, then the Acer Nitro 5 is just made for you. This laptop is suitable for productivity tasks and can handle high-level gaming and graphic designing software pretty well.
---
Buying Guide
This buying guide will help you select the best upgradeable laptops by briefly explaining some of the essential features you must keep in mind before purchasing so you don't waste your cash on something useless.
Upgradeability
Most of the laptops on the market don't offer user upgradability options because of their compact size and soldered chip design. Hence, look for a machine with upgradeable RAM and storage options that allow you to expand it to a maximum of 64 GB for RAM and 4 TB for storage. All options on our list are upgradable, so feel free to choose anyone if you are looking for upgradability.
Performance
Performance depends on your preference if you are buying a laptop for a simple, productive task like using low processor demanding software so I will recommend you go for a machine with an i5 6th or 7th gen processor, which will be enough for your use. On the other hand, if you are a hardcore gamer like me, I recommend you go for a laptop with a high-end graphics card and a 10-generation i5 or i7 processor.
Design
There are two types of people one who loves laptops with fancy lighting and sleek/slim look, and 2nd is those who only care about laptop performance. So, if you are type 1, you should look for a laptop with an innovative aluminum design, and from our list, the Dell XPS 15 9510 and Acer Nitro 5 will suit you the most. On the other hand, if you count yourself as a solo performance fanatic, you should go for a laptop like Alienware m15 R6 and Lenovo Legion 5 for max performance.
FAQ's
Are upgradeable laptops durable?
Yes, most laptops are durable. Laptops like Lenovo Legion 5 and Alienware m15 R6 are manufactured with heavy-duty material to ensure ruff and tuff gaming use. If you are looking for a durable laptop, go for their gaming line models because they are specially designed for rough use. Their components like the keyboard, display panel, and touchpad are super durable.
How can I upgrade my laptop?
It depends on what model you are trying to upgrade. But there is a generic way you can upgrade your laptop. First, you have to remove the back cover. Then you can easily remove its old ram or storage and replace it with something new. But remember, this process can be different for different brands of laptops depending on their build. CPUs are mostly not upgradeable and you have the least option to update if the CPU is your bottleneck.
What is the average price of a good upgradable laptop?
The average price of a good upgradable laptop is between 800$ and 1500$. Furthermore, the price depends on the specification and build quality. If you have a low budget, you will have to compromise Certains specs like ram, storage, processor, and GPU.
FINAL VERDICT
I hope this review article successfully cleared your confusion about what to buy and the most upgradeable laptop in the market that offers upgradability and is affordable. Moreover, if you are a complete beginner, you can go through our buying guide to get an idea of what features to look for in a laptop before buying.
My personal favorite from the article were:
Alienware m15 R6
ASUS ROG Strix G5
Because these laptops provide you with a high refresh rate display panel, which ensures a high-quality and smooth visual experience, you can finally comment below if you think I have missed some deserving laptops on my list. Thank you for your precious time.