As an Amazon Associate, Den of Laptop earns from qualifying purchases.
Working as an insurance adjuster involves handling complex calculations like repair, rebuilding, and damage costs, and it is only possible with a powerful Claim adjuster tool called Xactimate. However, your laptop had to have decent enough specs to run Xactimate smoothly, and if you are looking to buy one, you are at the perfect place.
However, if you are naïve about the tech market and don't know what to look for, you can easily waste a lot of money and time without getting much value out of It. Therefore, after benchmarking and testing Xactimate on different specs and brands of laptops on the market, I bring you the list of the best laptops for Xactimate in 2022.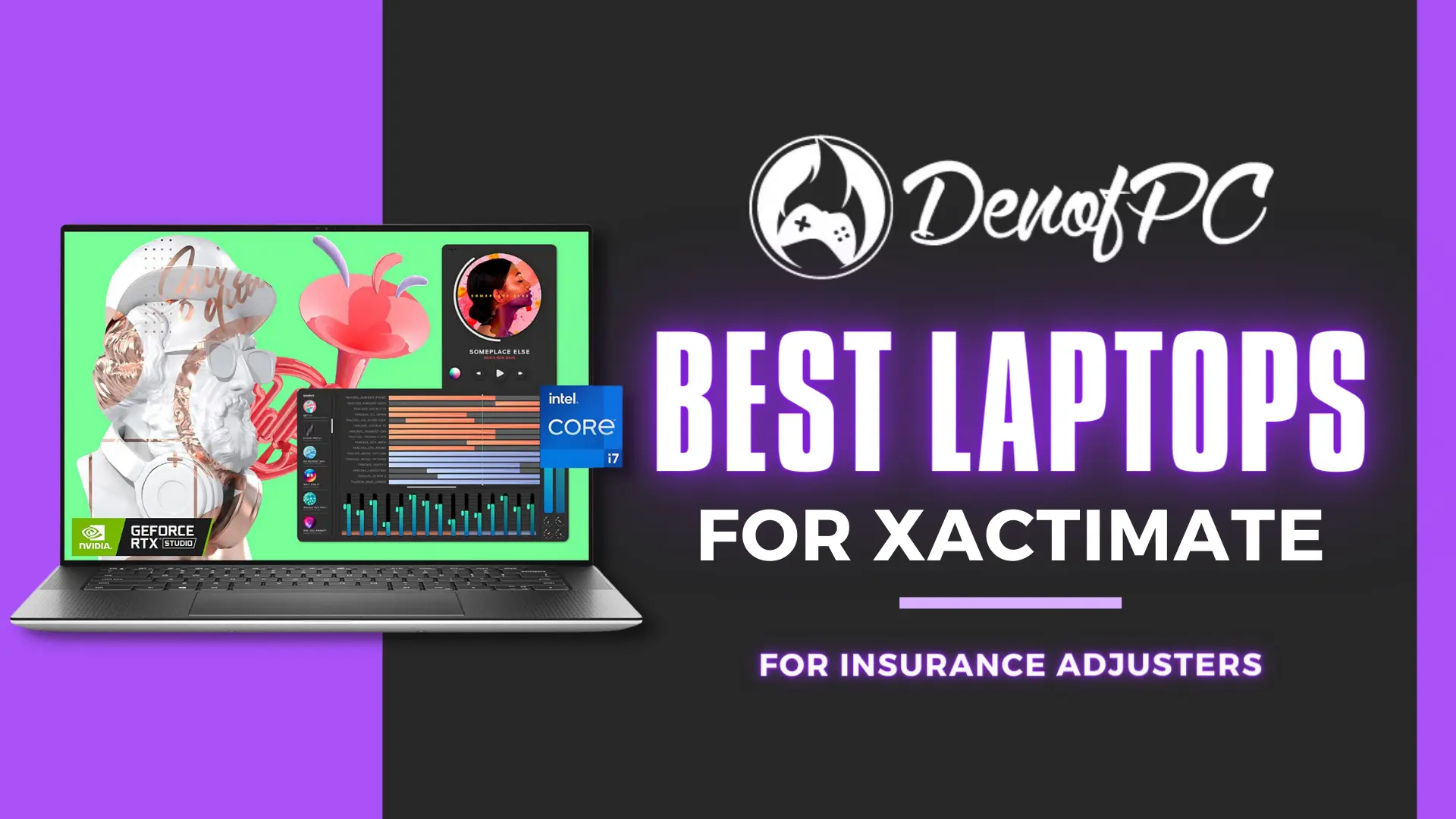 Best Laptops for Xactimate (2022)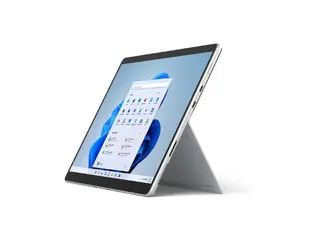 One of Microsoft's best, the Surface Pro 8, is a light and a thin working machine capable of handling modern algorithmic applications smoothly. Microsoft is targeting this device for people who want to feel more connected with their content, including artists, students, and most importantly, professionals like insurance adjusters who mostly use Xactimate software.
This professional machine holds the performance of a PC with the versatility of a tablet. This unit uses a 13-inch touch panel with a Microsoft surface iconic built-in kickstand and detachable keyboard that makes it comfortable to use in any position possible. In addition, the whole chassis got a CNC aluminum finish giving it a sleek and clean look.
Moreover, this professional machine is built on intel's Evo platform, which offers amazing battery life, graphical performance, and high processing power in a thin and ultra-portable form factor. I am a big fan of its surface slim pen 2 that comes with a rechargeable battery so you can use it anywhere to write, draw and navigate.
If you want to use the surface pro 8 as a laptop, you have to use the surface pro signature keyboard. For starters, it just snaps on the proprietary type port on the bottom of the device, and you can use it all day long without feeling any type of finger fatigue.
PROS
Dual laptop plus tablet action
Thin and lightweight CNC aluminum construction
Beautiful 13-inch touch screen display
Comfortable and quiet surface pro signature keyboard
Rechargeable surface slim pen 2 support
Thunderbolt 4 port available
The Microsoft surface pro 8 is a super portable professional machine that suits students and content creators. Also, it got one of the most powerful intel Evo platform processors you can find on an Ultra-portable device and 16GB DDR4 RAM that fulfills the Xactimate processing demands making it one of the best laptops for insurance adjusters.
---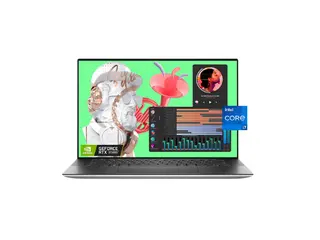 Dell's struck gold with the XPS 15; over the past few years, many people who typically may have gone towards a mac book pro are becoming XPS 15 fans. The XPS 15 has a sleek, slim design and good performance that gives you enough firepower to crank up both GPU and CPU-intensive applications like Adobe illustrator and Xactimate.
Although it's a compact, it doesn't hold back on internals. The dell XPS 15 rocks a combination of an intel 11th gen i7 processor and Nvidia's RTX 3050 Ti that delivers staggering performance in gaming and daily productivity tasks. Also, its high bandwidth 32 GB DDR4 RAM gives you multitasking power to increase your productivity.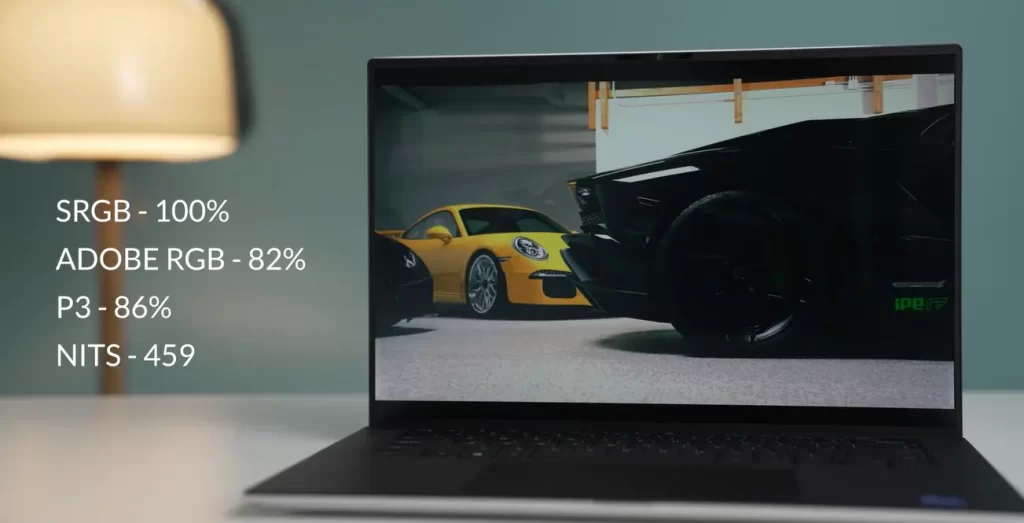 The XPS 15 display is the big star of the show; it commands your attention with its luscious visuals when you sit in front of this 15.6-inch 16:10 display. In addition, its features 0.65% anti-reflective coating, stunning infinity-edge bezels, low light, and extremely vivid colors that support designers and content creators.
On its side, the XPS 15 offers a versatile input/output port selection that includes 2x thunderbolt 4 with display delivery, USB 3.0, a full-size card reader, and a headphone/mic jack. Moreover, the XPS 15 keyboard offers larger keycaps with less space in-between, giving it a modern look and a more comfortable typing experience.
PROS
Convenient input/output port selection
Superior Infinity edge 15.6-inch display
Powerful intel 11th gen Processor and RTX 30 series GPU combo
High-bandwidth 32 GB DDR4 for multitasking
Wide trackpad and keyboard keycaps
If you are a creative professional or your work involves handling large data files, then the Dell XPS 15 is ideal for you. In addition, this unit got high-bandwidth 32 GB DDR4 RAM that lets you multitask your work like a pro and gives you high enough processing power to flex on the Xactimate computer requirements.
---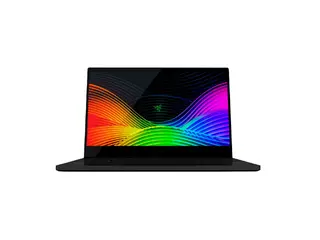 Are you searching for something versatile and robust enough to handle editing as well as gaming? Then the Razer blade stealth 13 is just what you are looking for. This gaming machine uses unibody Aluminum design chassis that exudes premium features of the highest level. Also, it's pretty lightweight, so you can carry it around for on-the-go use.
The blade stealth 13 uses a high-end Intel i7 processor capable of delivering immense speed during processor-dependent applications and rarely triggers the fans to miss behave. Furthermore, it has RTX 1650 GPU for graphical power, which works pretty well with modern AAA titles and high GPU-dependent applications.
As for the port selection, the blade stealth 13 offers Thunderbolt 3, USB 3.1 Gen 1, and a 3.5mm combo jack. Also, the thunderbolt 3 port is compatible with Razer core x External GPU enclosure means you can use external GPU for that surge in graphical performance for desktop-grade gaming and creative production.
Moreover, I love its thin bezel Full HD display that offers acute color accuracy and 100% sRGB color saturation for that exceptional visual clarity whether you're working or gaming. The Stealth 13 offers full protection against intruders with built-in features like its windows hello face-unlock, authentication integrated webcam, and IR sensor.
PROS
Razer Core X external GPU support
Ultra-light and ultrathin gaming machine
FHD matter black thin bezel display
Windows Hello and IR sensor security features
Chroma RGB lighting keyboard
All in all, during testing, I enjoyed my time with the Razer blade stealth 13; its premium design and exceptional gaming performance is an interesting combo to see, at the least. So, if you are specifically looking for a portable gaming laptop that you can also use as a workstation, it's probably the best option.
---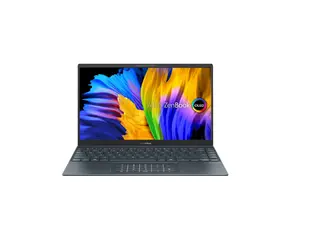 Next on our list is a beautiful and sleek Ultrabook from the well-known tech brand Asus, the Zenbook 13. This laptop features a compact body, a vibrant OLED display, and a two-in-one convertible functionally, making it a pretty interesting device. Furthermore, the Zenbook 13 lid offers 360 degrees of rotation for easy tablet-to-laptop conversion.
Now let's get to the main feature, the display. The Zenbook 13 is an absolute winner in visuals as it offers 13.3 inches OLED nano edge display with near-perfect contrast levels and covers 100% DCI-P3 color space making it a vibrant masterpiece. Also, its 400 nits' brightness power gives you clear vision even in the sunlight.
The Zenbook 13 works with the latest 11th gen i7 processor that is more than capable of smoothly handling lightweight editing projects and professional applications like Xactimate and AutoCAD. You can also do light gaming like DOTA 2, CS-GO, Valorant, and Warzone all on 60 plus FPS, thanks to its intel Irse graphics.
Let's talk about the battery, the Zenbook 13 is fueled by a 67 Wh battery that gives you up to 13 hours of battery life, and its fast charge feature can restore the battery up to a 60% level in just under 50 minutes. It also offers features like Thunderbolt 4 port and IR sensor for your convenience.
PROS
Long battery life and fast charging feature
Super vibrant and color accurate 13.3-inch OLED display
Two-in-one convertible laptop plus tablet
Thunderbolt 4 and IR sensor support
Ultra-thin and portable design
CONS
No dedicated graphics card
Overall, the Asus Zenbook 13 is a great two-in-one laptop with excellent features like a durable build, high battery life, and impressive performance. Furthermore, this is the best laptop for Xactimate software because it offers fantastic single-core performance and high-speed RAM, which is more than enough to run applications smoothly.
---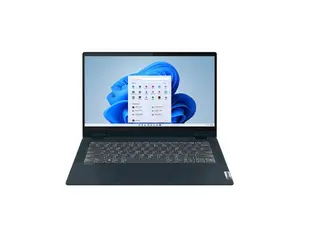 Lenovo's Flex series laptops are the go-to option when it comes to two-in-one ultra-books, and in this review, I got the best of them all, The Flex 5. The Lenovo Flex 5 offers a graphite gray finished surface that looks good, primarily as a professional working laptop, and to ensure easy handling, Lenovo has smoothened the bezels all around.
Furthermore, the Lenovo Flex 5 has pretty powerful internals that includes AMD Ryzen 5 processor and Ryzen series GPU chipset that handles everything you throw on it. Also, during my Xactimate software testing, the Flex 5 Ryzen 5 processor was pretty stable and gave me a smooth working experience.
The Lenovo Flex 15 offers flawless 14 inches touch screen panel with narrow 4-sided bezels and an IPS screen for more viewing area and a wide color gamut. With its physical stutter webcam, you will also get peek-proof privacy that ensures safety from intruders and hackers trying to attack your privacy.
As a casual gamer myself, I love that the Flex 5 offers a free 3-months Xbox game pass ultimate means you can play over 100 different high-quality gaming titles from companies like Bethesda and EA. Moreover, this compact device got every important I/o port that you will need for your day-to-day productivity tasks.
PROS
360 degrees rotatable hinges design
Flawless 14 inches touch IPS panel
Powerful and efficient AMD chipset
Free 3 months Xbox game pass ultimate
Physical stutter webcam for privacy
All in all, the Lenovo Flex 15 gives you a perfect combination of creativeness, performance, versatile connection options, productivity task handling, affordability, and an ultra-portable form factor. So, if you are looking for some best laptops for insurance adjusters and you value raw performance above anything else, then the Flex 15 is ideal.
---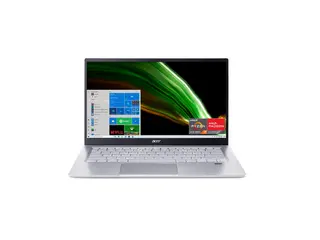 The Acer Swift 3 is one of the best budget-friendly Ultrabooks you can buy from the market. The Acer Swift 3 is close to my heart because I personally use it for my daily productivity working, and I am pretty impressed by its processing performance and versatile functionality offers.
The first thing that I immediately liked about this laptop is how thin and lightweight it is, and you can carry it around with you anywhere you go. Furthermore, for your professional software like Xactimate and AUTOCAD handling, the Swift 3 uses AMD Ryzen 7 octa-core processor that offers much better performance and efficiency than the intel's variants.
Moreover, the Acer Swift 3 has AMD Radeon graphics that deliver amazing graphical power to run your favorite games and apps with super-fast speed and stability. Also, the main internals like the processor and GPU work efficiently with the battery to increase its life and let you be productive all day long.
As for the display, the Acer Swift 3 offers a 14-inch FHD widescreen with 100% sRGB and a wide color gamut that delivers a visually stunning experience both in media consumption and gaming. You will get maximum protection against intruders and hackers thanks to its privacy features like Microsoft hello and Biometric fingerprint reader.
PROS
Powerful productivity with an octa-core processor
Lightning-fast responsiveness with Radeon graphics
Versatile security and privacy options are available
High battery timing
Visually stunning and sharp 14-inch FHD screen
CONS
No thunderbolt port available
Overall, this 14-inch AMD variant of Acer Swift 3 is the perfect Ultrabook for the price. Also, this machine got a fabulous display and a comfortable, which matters a lot if you are someone who types a lot. The performance and specs on this machine are more than enough and meet the Xactimate computer requirements.
---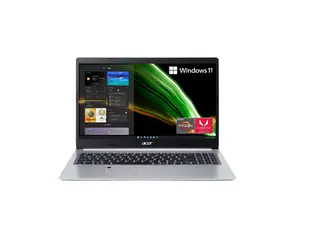 Last but not least is the Acer Aspire 5. The Aspire 5 is a mid-range working machine that packs a ton of processor power despite being ultra-thin and portable. Furthermore, this laptop got a sandblasted aluminum lid finish that looks pretty sleek and gives it a premium professional laptop.
The Acer aspire 5 got the combination of Ryzen 3 and AMD Radeon GPU so that you can use your productivity tasks smoothly. Also, you can use its Precision boost that gives you extra processing power while high-demanding applications. It offers a 15.6-inch full HD display with a 16:9 aspect ratio and narrow bezels providing maximum viewing visual area.
Since it's an Aspire series laptop, it includes versatile security options like Microsoft hello sign-in options that help keep your Acer Pc secure from cyber-attack and a Biometric fingerprint scanner. You can connect all your creative tools with its full range of ports, including USB 3.2, USB Type-C, and HDMI 2.0.
Suppose your work involves online meetings and conference calls. In that case, you will be glad to know that this professional machine offers Acer purified voice technology that enhances mic quality by reducing background noise and distortion. The Aspire 5 offers stable and rapid connectivity, including dual-band Wi-Fi 6 2.4 GHz/5 GHz and blue tooth 5.2.
PROS
Fast dual-band Wi-Fi 6 connections
Acer purified background noise reduction mic
Packed with AMD processor and GPU power
Premium looks and mobility
Crisp and sharp thin bezels display panel
CONS
Low speaker sound quality
If you are a student or an office worker looking for a compact and budget-friendly working machine, there is nothing better than the Acer Aspire 5. Although it has some drawbacks like low speaker amplification, it is still a perfect option at that low price tag.
---
Buying Guide
In this guide, I will explain some key points you should look at before making your decision, and after reading this buying guide, you will be able to decide for yourself which laptop suits you the best from our list of the best laptop for Xactimate.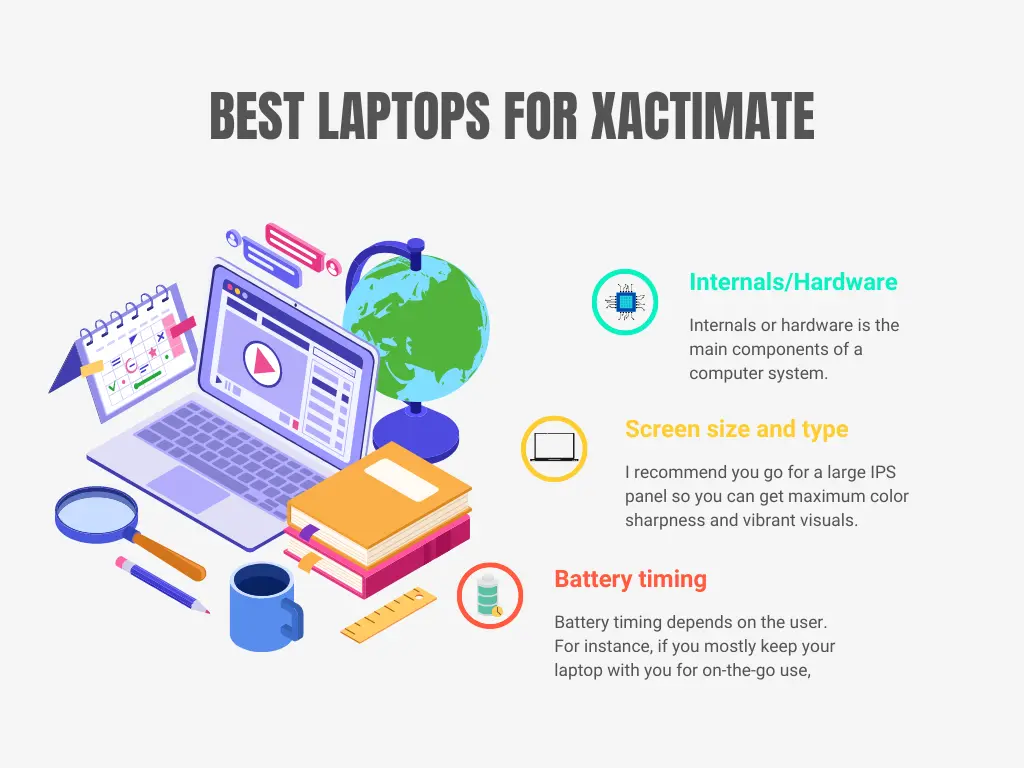 Internals/Hardware
Internals or hardware is the main components of a computer system. Internals define a laptop's power level, so make sure you go for a high-end specs laptop that offers at least a 9th gen processor and a decent enough GPU to deliver graphical power.
However, for the Xactimate application, you need at least 2 GB RAM and a 2 GHz clock speed processor to handle it smoothly, so anything above that would be ideal.
Screen size and type
If you love watching movies and videos, I recommend you go for a large IPS panel so you can get maximum color sharpness and vibrant visuals. On the other hand, if you are a professional user and use a laptop for your work, you can go for a standard screen type like an FHD panel.
Battery timing
Battery timing depends on the user. For instance, if you mostly keep your laptop with you for on-the-go use, you will need a laptop with a high battery timing, whereas home and office users can go with even an average battery life laptop.
FAQ's
1. What is the best laptop for Xactimate?
The best laptop for insurance adjusters to use the Xactimate application on is the Microsoft Surface Pro 8 because it offers lightweight and portable construction and offers two-in-one functionality. Moreover, it got enough high specs to handle Xactimate without any issues smoothly.
2. What are the Xactimate computer requirements?
Xactimate is a CPU-dependent application that demands at least a 2 GHz clock speed processor and 2 GB RAM. Also, this application doesn't need any graphical power, but a decent GPU would be a Plus in performance.
3. What is the average price range of Laptops that can run Xactimate?
The average price range of a laptop for the Xactimate application is from 700$ to 1200$. Also, this price fluctuates with the market, so it's not permanent.
Final Verdict
I hope this article's list of the best laptops for Xactimate gave you the perfect working companion for your insurance adjuster job. Moreover, if you still cannot decide what suits you the best, then allow me to share my personal favorite so you can get a slight hint.
My favorite picks are:
Microsoft Surface Pro 8
Dell XPS 15
Because these two laptops offer high bandwidth RAM and a powerful processor that delivers more than enough processing power to handle Xactimate applications without putting much load on the laptop's individual component. Lastly, let me know what's your go-to choice from our list and if you have any quires related to your article, feel free to comment.