As an Amazon Associate, Den of Laptop earns from qualifying purchases.
Laptops that allow multiple monitor connections are beneficial for enhancing your productivity. Using multiple displays enables you to multitask, like watching videos, reading the newspaper, and skimming through email while doing your main task on your primary display.
Whether you are a gamer, office worker, programmer, or student, having a laptop with multiple display support will give you all the work flexibility. However, laptop selection can be quite a struggling process if you are not a tech geek like me. So, after researching and testing different brands and specifications of laptops, I bring you the list of the best laptops for multiple monitors in 2022.
Best Laptops for Multiple Monitors (2022)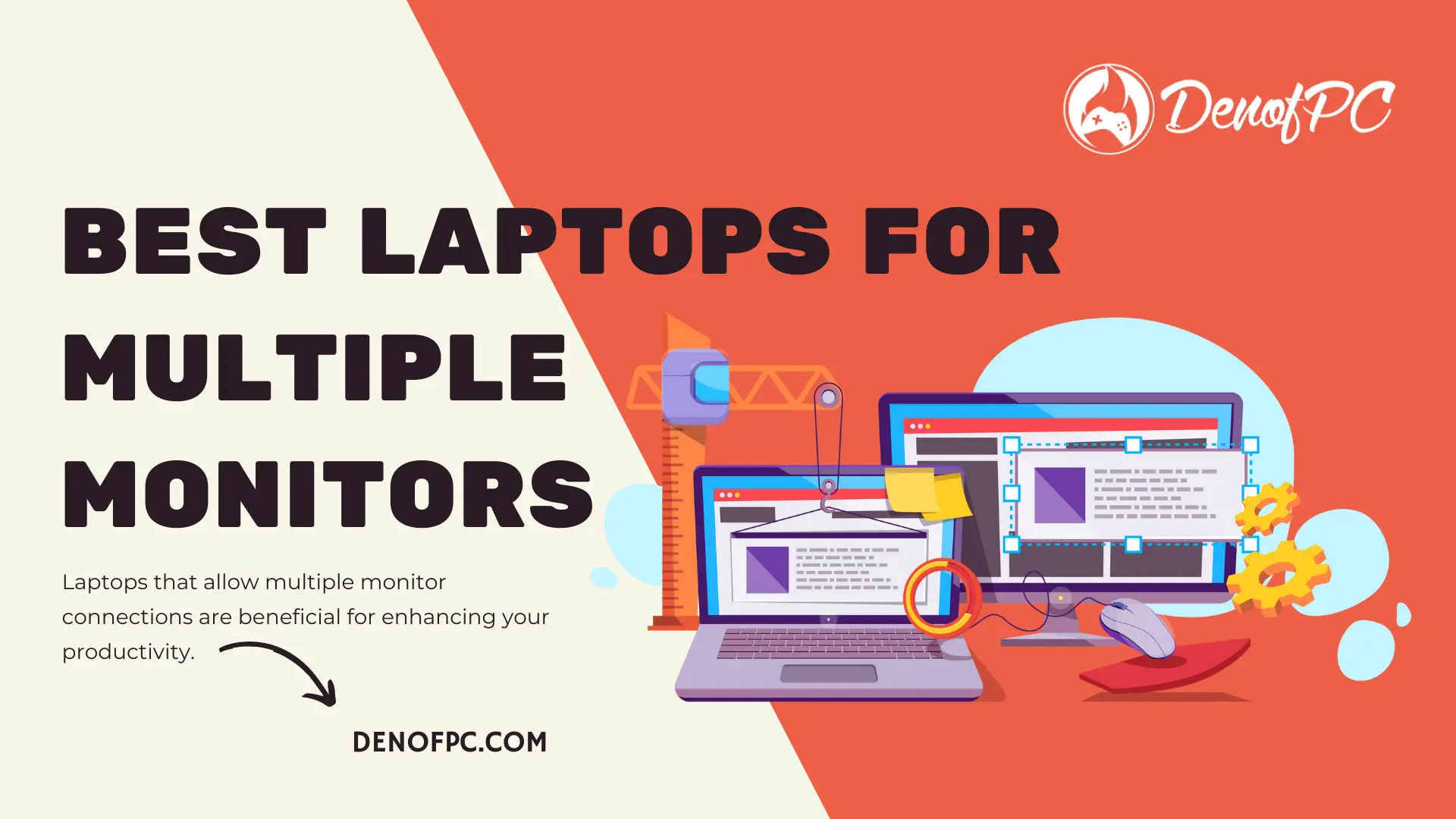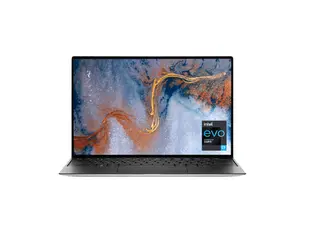 The Dell XPS 13 9310 is one of the best top-selling 13 inches laptops. It is a refreshed design from dell that brought in some fantastic features like its bright and vivid 16×10 inches display, soft press keyboard, and premium built quality with the compact form factor.
Its 13.4 inches full HD display offers 1920 x 1200 dpi resolution image quality. Also, its display support 100% sRGB and color gamut making it a perfect choice for video editing and content consumption. The Dell XPS 13 uses InfinityEdge Touch technology to maximize your screen area and offer an ultra-responsive touch screen.
Furthermore, this machine is powered by intel's 11th generation core-I7 processor with a boost up to 4.8 GHz giving users excellent processing speed for processor-dependent applications. Multitasking fanatics will be glad to know that the XPS 13 comes with 16 GB 4267MHz RAM and 512 GB M.2 storage, so you never run out of space.
THE XPS 13 includes two thunderbolts and 4 ports which allow you to use this laptop with 4 monitors to multitask easily, what I love the most about this laptop because its 2-year on-site dell migration feature, which will allow you to copy your files from the old to the new laptop.
PROS
Premium aluminum-built quality
Compact form factor
Ultra-responsive InfinityEdge Touch display
Supports four display outputs with thunderbolt 4
Robust Processing power with core I7
With two years on the side, dell migration
If you are looking for a thin and light everyday computing device that supports multiple monitors, then the Dell XPS 13 9310 is ideal. Its unibody construction, a comfortable keyboard, trackpad, and sharp and color-accurate display make it the best multitasking laptop.
---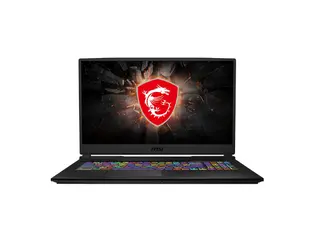 The MSI GL75 Leopard is a 17 inches gaming laptop that offers excellent performance for the specs. It ticks all the boxes expected from a mid-range gaming laptop. The GL75 got a smooth 17.3 inches 144 Hz display panel, so you can enjoy buttery smooth gameplay visuals without missing a single frame.
It runs a 10th gen intel core I7 processor with a 15 % performance gain over its predecessors. In addition, its single-core performance is exceptional and will provide you with an extra edge in processor rendering and gaming. The GL75 comes with 16 GB DDR4 RAM and 512 GB storage giving your processor equally fast data transfer speed.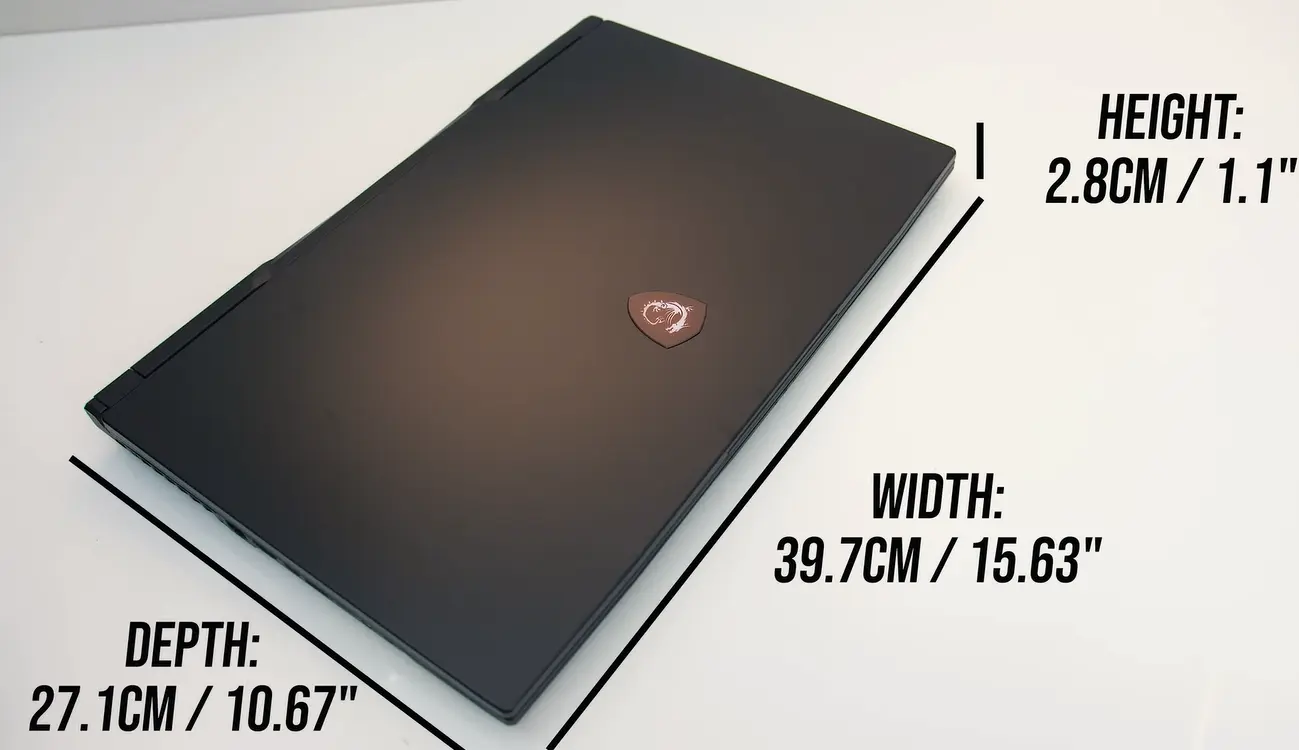 You can play High AAA titles thanks to GTX 1660 Ti integrated graphics built on NVIDIA's Turing architecture that offers real-time ray-tracing, AI, and programmable shading to give users real-life gaming visuals. Furthermore, you can use two display monitors as it provides USB-c and HDMI display connections.
The cooler boost 5 cooling technology includes seven heat pipes and 2 exhaust fans. They efficiently control the GPU and CPU temperatures and dissipate heat smoothly without heating. Moreover, the GL75 got a Pre-Key RGB gaming keyword, which allows customization so you can set its RGB lights according to your mood.
PROS
3ms response time 144hz display panel
Outstanding graphical power with GTX 1660 Ti
Super sturdy and durable gaming laptop design
Upgradable RAM and storage
Excellent cooling with Cool boost 5 technology
CONS
a loud fan during intense processing
The MSI GL75 Leopard 17 inches 144Hz refresh rate display will provide HD quality gameplay visuals. It benefits you in different graphics-dependent applications like Adobe Illustrator and Photoshop, making it one of the best laptops for dual monitors.
---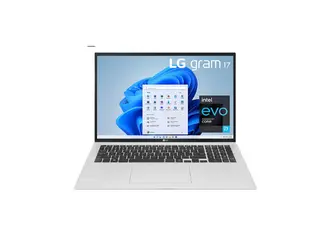 If you want something light with a massive display, then the LG Gram 17 is yours. The LG Gram 17Z95P is an ultra-portable and powerful laptop that looks clean and classy. Also, you have tons of Input/output ports on the side, including thunderbolt 4, two USB-C, USB-A, and HDMI.
Talking about ports, the LG Gram 17Z95P supports up to 2 monitors thanks to its Thunderbolt 4 and HDMI ports so that you can enjoy your day-to-day task on multiple screens. Furthermore, this laptop got a 17 inches WQXGA IPS display panel with 2560×1600 resolution and 99% color expression giving you maximum color depth and accuracy.
Its Intel Evo Platform is powered by an I7 11th generation processor that creates a smooth and delightful working experience for the user. Also, if you are a content creator, Intel Xe Graphics will give you enough power to efficiently run your video or photo editing software without a performance drop.
Since the LG Gram 17Z95P comes with 16GB DDR4 RAM and a 2TB SSD, you can do multitasking and memory-dependent content creation without worrying about anything. In addition, this laptop uses an 80 WH lithium-ion battery which allows it to provide 17 hours of long battery backup doing productivity tasks.
PROS
Military-grade durability with a magnesium alloy build
Lighting fast 2TB SSD
17 hours long battery backup
Colour accurate and Vivid 17 inches WQXGA display
Super-fast data transfer with Thunderbolt 4
The LG Gram 17Z95P is ideal for someone who wants a huge screen size and an ultra-portable laptop for video/photo editing. Also, as this laptop got a Thunderbolt 4 port, you can use two 4k or one 8k display, which makes it a tough competitor in the dual monitor laptops category.
---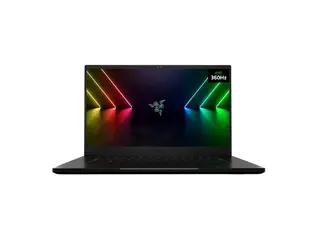 If you are into pc gaming, you know the name RAZER. And their Razer Blade 15 is a top-tier and premium gaming laptop on the market. The Blade 15 is a little on the expensive side of the market, but it is worth every penny you pay.
This gaming machine uses NVIDIA's top-performing RTX 3070 Ti, which they claim is 70% faster than previous models. Also, this laptop has been in my use for more than four months now, and I'm in love with its Ray tracing and Graphical AI, which is excellent for extreme tasks like CAD and gaming. It gives you unreal gaming visuals with constant 100 FPS in every modern AAA title.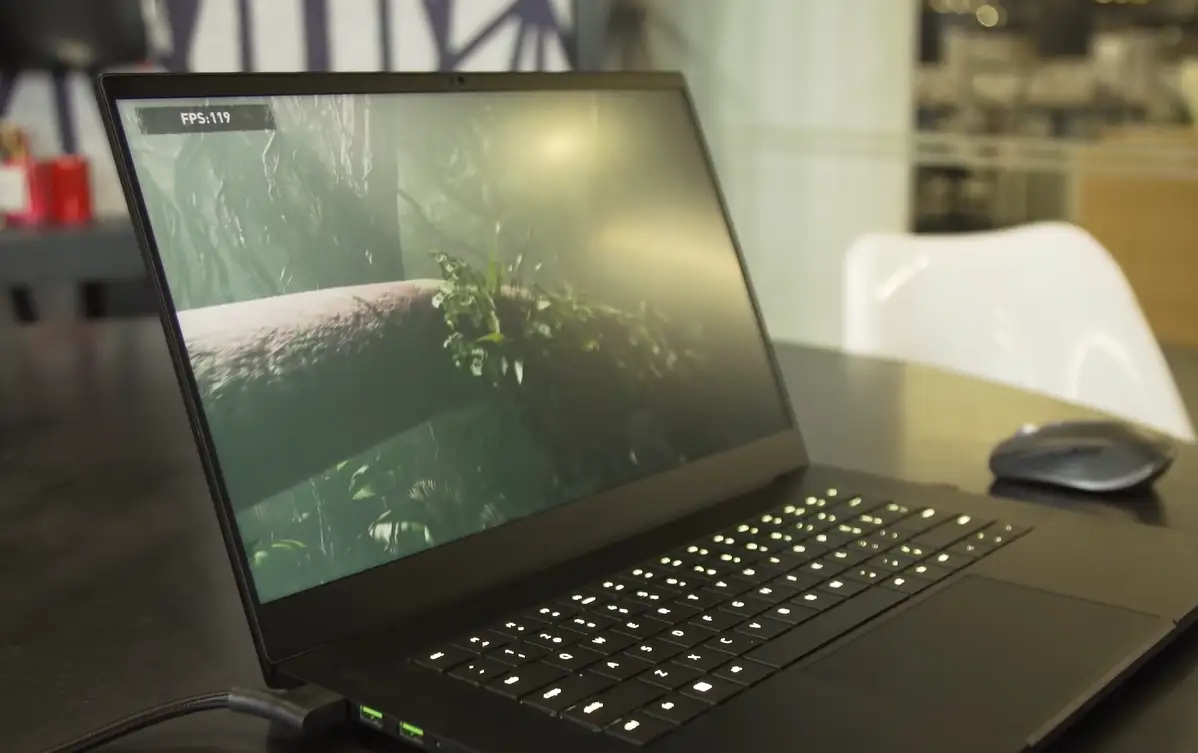 Razer used a 360HZ refresh rate IPS display panel outstanding for gaming to enhance its visuals further. Also, its Display panel got brilliant color accuracy and brightness, making it suitable for video editing and content creation. Cooling is also pretty outstanding in this unit as it uses a Vapor chamber cooling system with upgraded fans and larger liquid capacity.
Furthermore, it uses DDR5 4800 Mhz RAM, which is 50% more powerful than DDR4, so that you can enjoy fast and smooth application loadings. The Razer Blade 15 is rocking a 12th gen core i7 14 core processor with turbo boost up to 4.8 GHz for intensive level gaming and creative tasks. You can connect up to 3 external displays using HDMI, Type-c, and a display port.
PROS
Powerful NVIDIA's 3000 series Graphics
Ultra-fast 360 Hz refresh rate display panel
Excellent cooling with Vapor chamber cooling system
50% faster DDR5 RAM
Anodized CNC aluminum durable build
The Razer Blade 15 is the perfect gaming laptop for gamers who wants to enjoy intense level visuals and performance. Although it is pretty expensive, I don't see any reason not to buy it if you have the budget.
---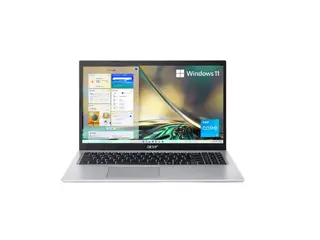 The Acer Aspire series has delivered some of the best performing value for money laptops in recent years. And its Aspire 5 was the name I could not afford to miss. The Acer Aspire 5 has a metallic finished surface that effectively keeps away your fingerprints and smudges. Furthermore, it is pretty lightweight, so you can easily carry it around.
You will enjoy powerful productivity as the Aspire 5 is powered by an 11th-generation i3 processor, which delivers unmatched processing speed and gaming experience. Also, its processor allows turbo boost up to 4.2 GHz for high processor hungry tasks. Moreover, this laptop comes with 128 GB SSD and 4 GB DDR4 onboard memory to store your files and media.
If your works usually include typing, you will love its Ergonomically-designed hinges that lift the keyboard for comfortable typing, increase airflow, and gives more room for the speaker to perform. Talking about comfort, its 15.6 inches HD display panels delivers stunning visuals with narrow bazzles and an 83 % screen-to-body ratio.
Moreover, this unit uses Acer's purified voice technology which eliminates background noise and enhances the overall voice quality of the microphone so you can enjoy crystal clear calls and online meetings. The Acer Aspire 5 offers dual monitor support and versatile input/output ports for all your accessories. As it uses Windows 11 mode S, it is also pretty secure and will keep your data safe from intruders.
PROS
Narrow Bazzle display with 83% screen to body ratio
Ergonomically-designed hinges for extreme comfort
Acer's purified voice technology for crystal clear sound
Lightweight and carry around build
Highly Secure Windows 11 mode S
CONS
WI-FI can be a little better
The Acer Aspire 5 ticks most of the boxes for casual users like students and office workers. In addition, it has a sturdy design, decent display, and reliable performance, so if you are looking for a budget-friendly laptop that can support 2 monitors, then this laptop is ideal for you.
---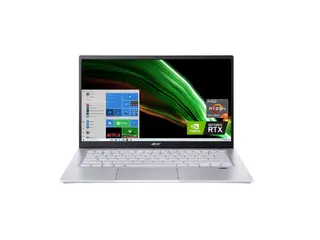 If you are a content creator or a photographer and want a smooth editing workflow, there is nothing better than the Acer Swift X. The Acer Swift X is a budget gaming plus editing laptop that can give you solid performance in all modern AAA titles and graphic-hungry editing software.
Furthermore, this reliable machine comes with AMD Ryzen 7 processor built on gen 3 core architecture, which is why this laptop is ultra-thin. Also, this processor is powerful enough to provide you with super-fast 4k video editing or rendering. In addition, its 16 GB LPDDR4X RAM and 512 Gb storage are there for you if you need space or multitasking power.
Intense level gaming and video editing software are pretty easy to handle for the Acer Swift X. Because it uses NVIDIA RTX 3050 TI with a 4GB memory clock built on Ampere architecture. Eventually, you can enjoy Ray-tracing and AI for unreal gaming visuals. Also, you can use up to two external monitors with this laptop using its HDMI and Display Port.
Talking about the display, the Acer Swift X got a 14 inches full HD IPS display panel with 1920 x 1080 dpi to feel even the minor details in your movie or gameplay. Moreover, its screen is backlit with 100% sRGB and 300 nits' brightness for that sharp and vivid image quality. Also, for user safety, Windows hello and built-in antivirus are included.
PROS
Ampere architecture RTX 3050 TI
Sharp and color accurate 14 inches IPS display
Ultra-thin construction with gen 3 core architecture
Reliable security with windows hello and fingerprint reader
Versatile input/output ports
CONS
Low speaker amplification
Suppose you are a student or an office worker who wants a portable laptop with very long battery life and wants to do some solid gaming on the side like I did when I was a student. In that case, the Acer Swift X is the laptop that I will recommend.
---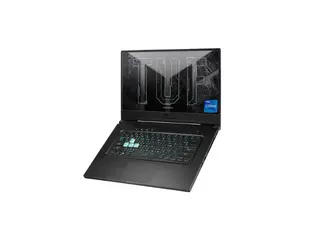 The ASUS TUF Dash 15 is an ultra-portable gaming laptop that looks almost too good to be true; it's thin, portable, super-fast, and rocks an RTX 3000 series GPU. Furthermore, it's only 0.8 inches thin, making it an excellent travel-friendly machine that can fit anywhere without feeling.
As I said, the Asus TUG Dash 15 is rocking an RTX 3050 TI 4GB GDDR6 up to 1585MHz, and if you want a little extra power spike, it can go up with dynamic boost 2.0. And, when you pair this GPU with its 15.6 inches 144Hz IPS display, you will experience top quality and fluid gameplay visuals.
Since the ASUS TUF Dash 15 got thunderbolt 4 and an HDMI port, you can connect two or three external displays for your multi-purpose productivity tasks. Furthermore, its Precision Gaming Backlit Keyboard is pretty quiet and soft, so your fingers will be comfortable during intense gaming and office work.
Its comprehensive cooling system will sustain the long-term laptop's reliability and extend its life. This system uses unique 83 blades fans with five pipes and a self-cleaning cooling system that draws the heat away from your motherboard. Moreover, the ASUS TUF Dash 15 is built solid with military-grade toughness so that you can use it in tough and Rouff environments.
PROS
Ultra-versatile Thunderbolt 4 port
Military-grade durability
Professional level gaming with RTX 3000 series GPU
Comprehensive cooling system with self-cleaning
Comfortable and accurate Precision Gaming Backlit Keyboard
The ASUS TUF Dash 15 got an outstanding performance, form factor, and battery life. So, if you are looking for mid-range decent gaming and editing performance laptop, then the ASUS TUF Dash 15 is ideal for you. Also, it is a laptop that supports 3 monitors so that multitasking won't be a problem.
---
Buying Guide
This guide will explain some essential features you should keep in mind while buying a laptop. Especially for beginners who are new to the laptop market, I recommend you read it till the end.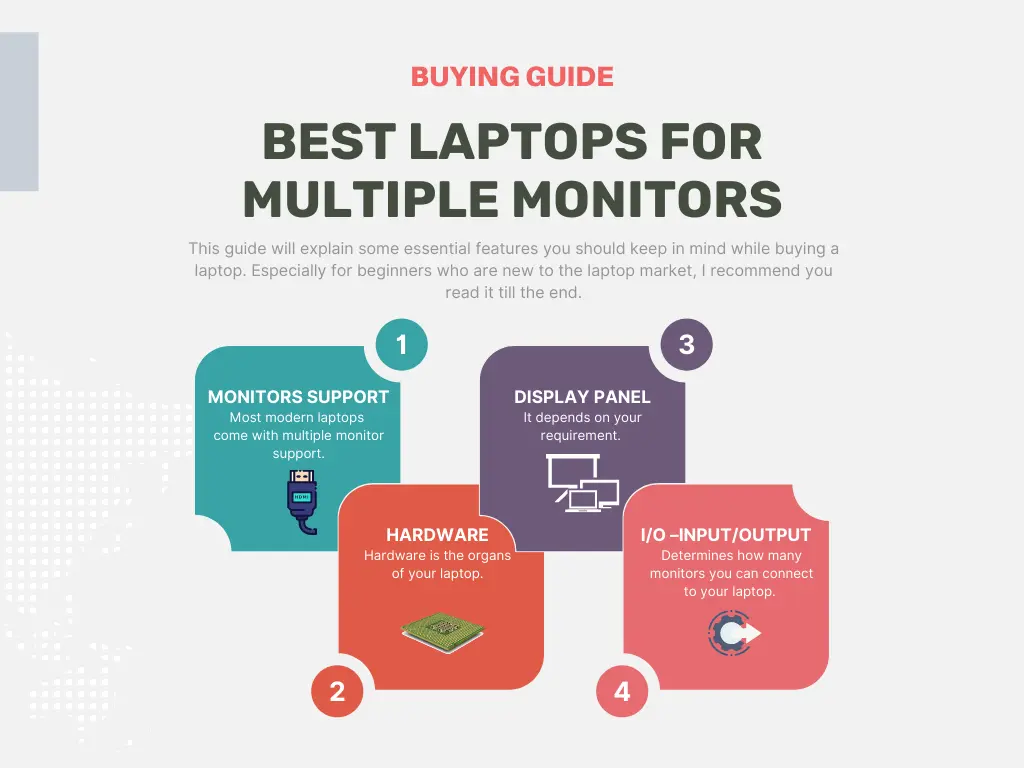 Monitors support
Most modern laptops come with multiple monitor support. These laptops use thunderbolt and HDMI ports to send output display signals to the monitor. And you can get 4k or even 8k resolution visuals using this i/o. So, if you are a stock analyst or a multi-tasker, I recommend you go for a laptop with a thunderbolt 4 port.
Hardware
Hardware is the organs of your laptop, just like the heart and liver are for your body. And the CPU is its brain. So, look for a laptop that offers an advanced generation motherboard with a Core I6 or I7 processor; moreover, if you are a gamer or someone who often works on GPU-hungry applications, you should also consider going for a high-end integrated GPU like NVIDIA GTX 3000 series.
Display panel
It depends on your requirement. For instance, if you are a content creator or a video editor, a screen with a vivid and accurate color display will be best for you. On the other hand, if you are a gamer, a display panel with a high refresh rate like the MSI GL75 Leopard laptop from our list of best laptops for multiple monitors will be ideal for you
i/o –Input/Output
Reliable and user-friendly input/output ports simplify every computer geek's life. And it also determines how many monitors you can connect to your laptop. Also, laptops with convenient ports offer straightforward connections and boost your productivity. So, look for a laptop that provides thunderbolt, USB-C, and HDMI ports.
FAQ's
1-What is the best laptop for multiple monitors?
The best laptop with multiple monitor support is the DELL XPS 15 because this laptop got all the functionality and modern features anybody can wish for. The Dell XPS 15 got a decent price tag, and it's lightweight, making it a travel-friendly option for students and professional use.
2- How to connect multiple displays on a laptop?
It depends on your laptop as there are many ways to connect an external display monitor to your laptop, for instance, VGA, Display port, HDMI, and thunderbolt ports. So, make sure that these ports are available on your laptop before buying so you can connect an external display.
3-What is the price range of laptops that supports multiple displays?
The average price range of laptops that support multiple displays is from 400$ to 1500 $. And it goes up according to your requirements. For instance, if you want a high-end laptop, you have to pay more than 1500$. If you don't need that much processing and graphical power, then a 300 or 400$ laptop will be more than enough.
Final Verdict
A laptop that supports multiple displays has dedicated ports like a thunderbolt, HDMI, or display port. And all laptops on our list support multiple external displays with top-quality performance.
The laptops that I like from our list are:
Dell XPS 13 9310
LG Gram 17Z95P
Because these laptops come with outstanding modern features and give you solid performance, they support multiple monitors so that you can do your multitasking easily. I hope you find this article's list of best laptops for multiple monitors was helpful. Thank you for your time.